I'm in the middle of painting some new pictures for this year, for various events that are coming up, mostly in and around Bath. As most of you won't be able to come along I thought I'd give you a little preview of the pics I've done so far! Some of them are featured in my gallery section and later on they will be available to buy as prints from my shop.
'Tangle' - 14.5 cm x 14.5 cm - check out how I created this piece in my earlier blog, where I show the process step-by-step.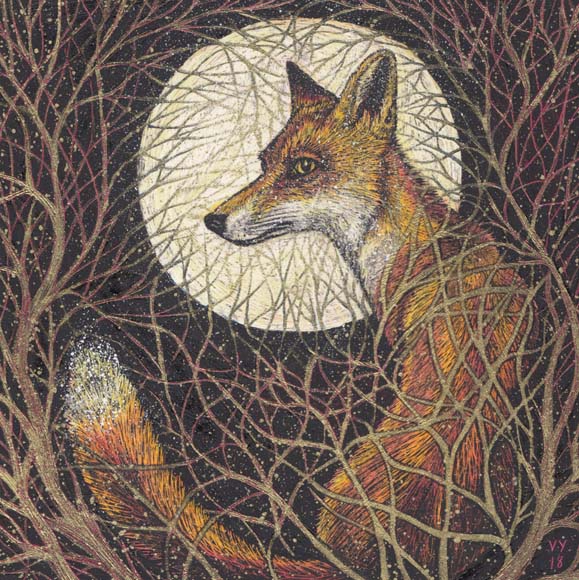 'Buttercup' - 14.5 cm x 14.5 cm - sticking with the fox theme!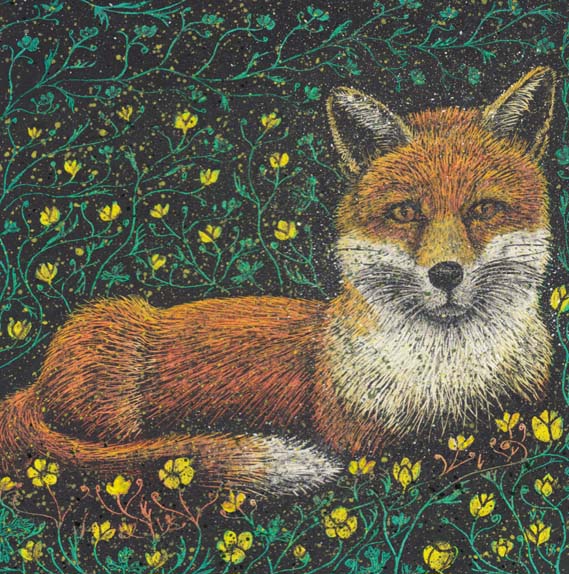 'Sunset' - 21 x 29.7 cm - inspiration from a necklace that my daughter gave me this Christmas.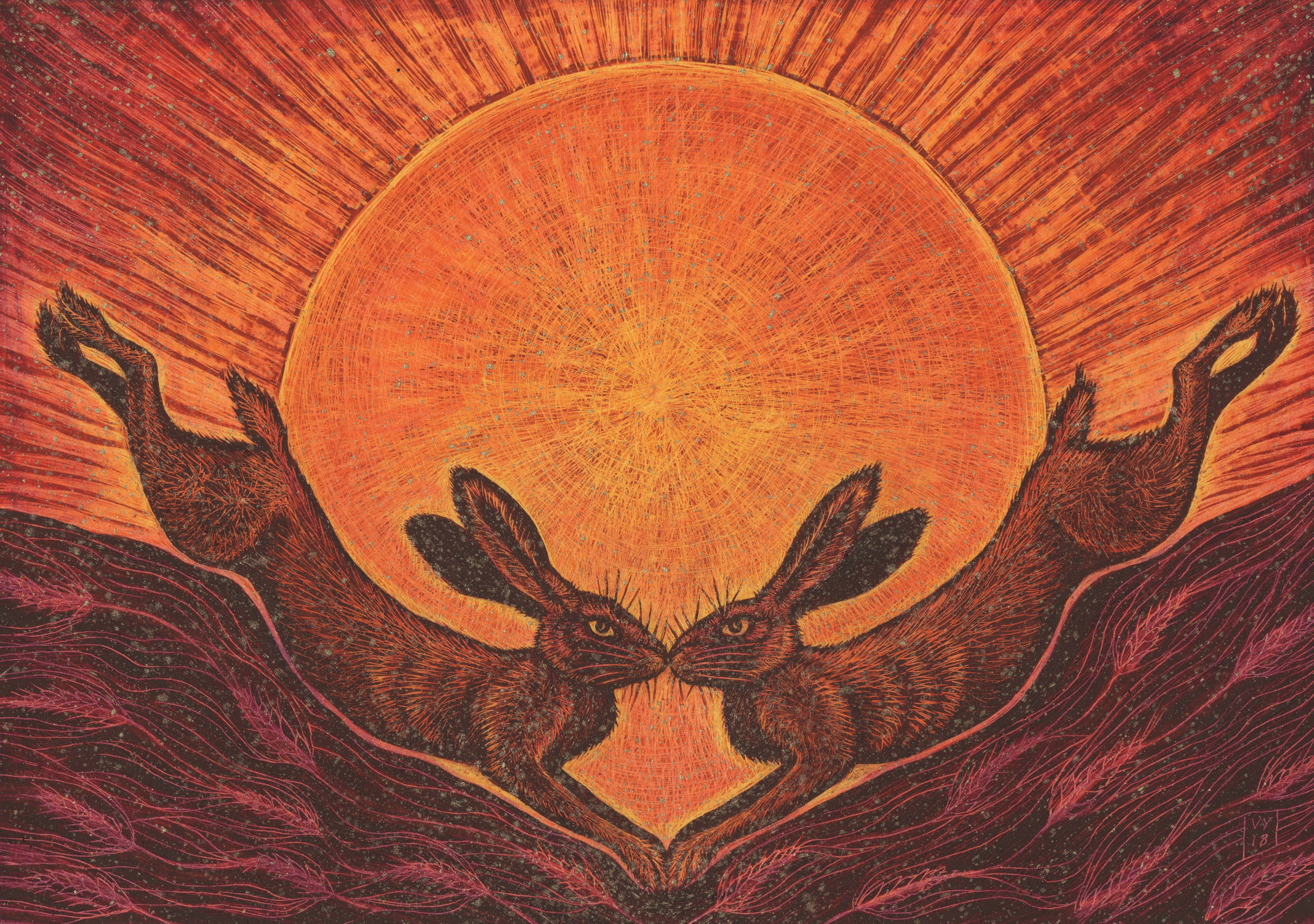 'Their roots give names to all things' - 14.5 x14.5 cm - inspired by 'The Hare at Dark Hollow' by Joyce Stranger. The title is a quote from Vera Nazarian.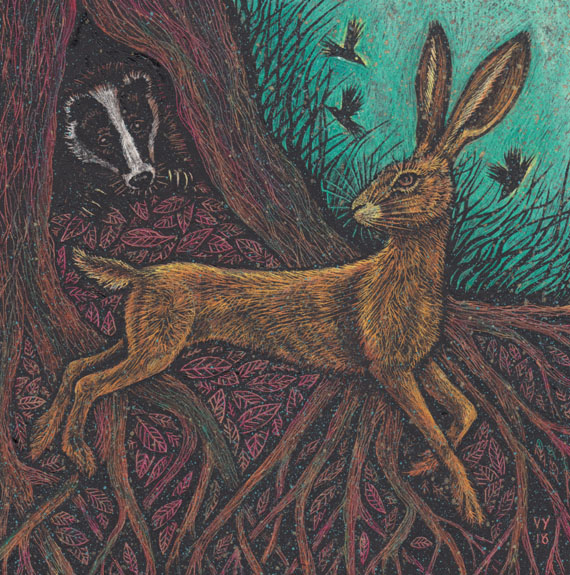 'Holly' - 14.5 x 14.5cm - as we had the biggest snowfall in Bath for a very long time I was compelled to paint a snowy hare!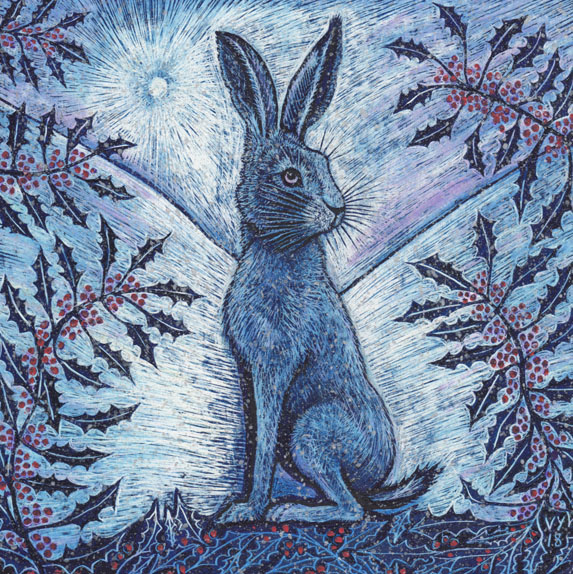 I
'Summer Moon' - 29.7 x 21 cm - I wanted to paint a hare with an owl, so I wrote a poem to illustrate.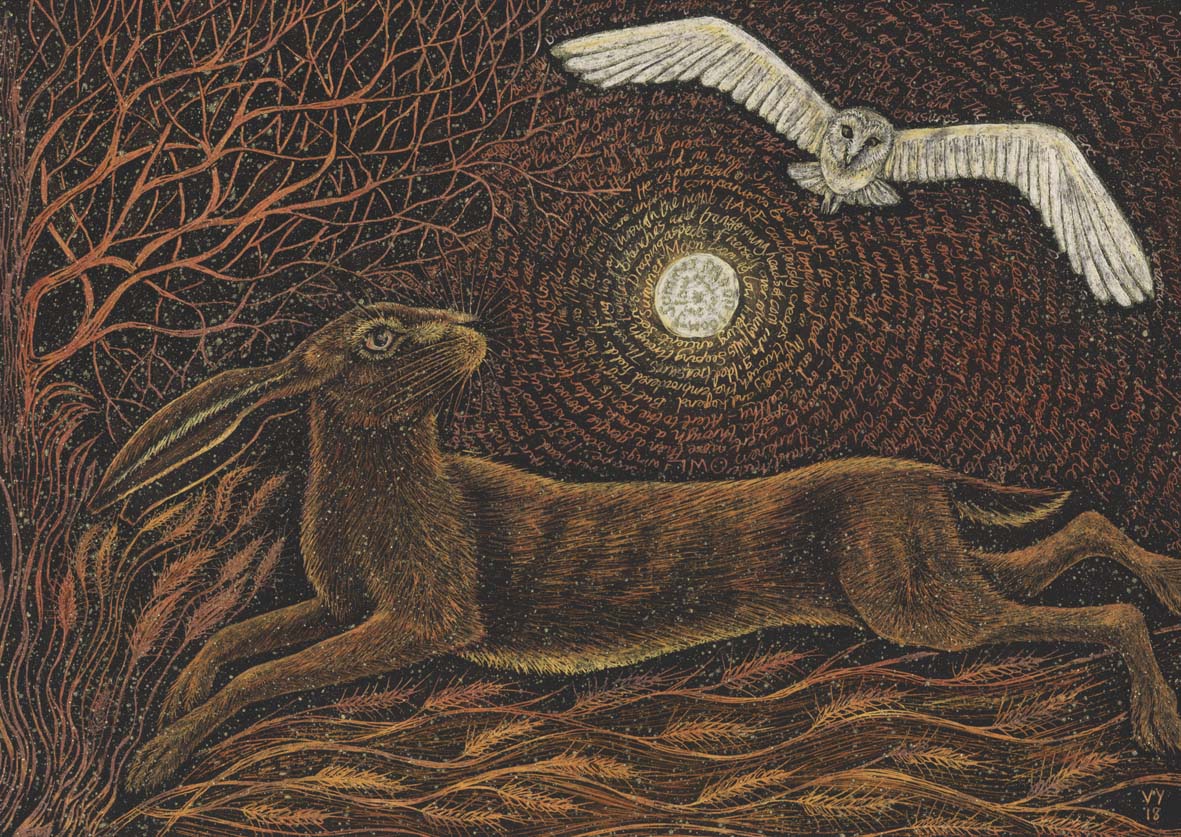 That's it for now! But watch this space for more new artwork coming soon!