A Rainbow sequence of hares
I have now completed my Rainbow series!
To see the first 4 please check out my previous blog.
Also I will be making a slide show on my facebook page to hopefully show the change of colours.
https://www.facebook.com/vikkiyeatesillustration/
'Iris Blue'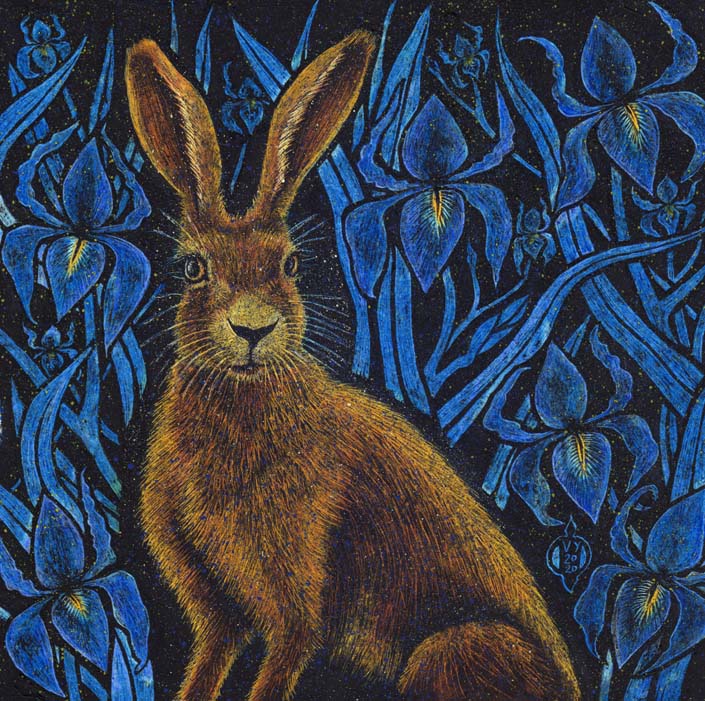 'Indigo Rose'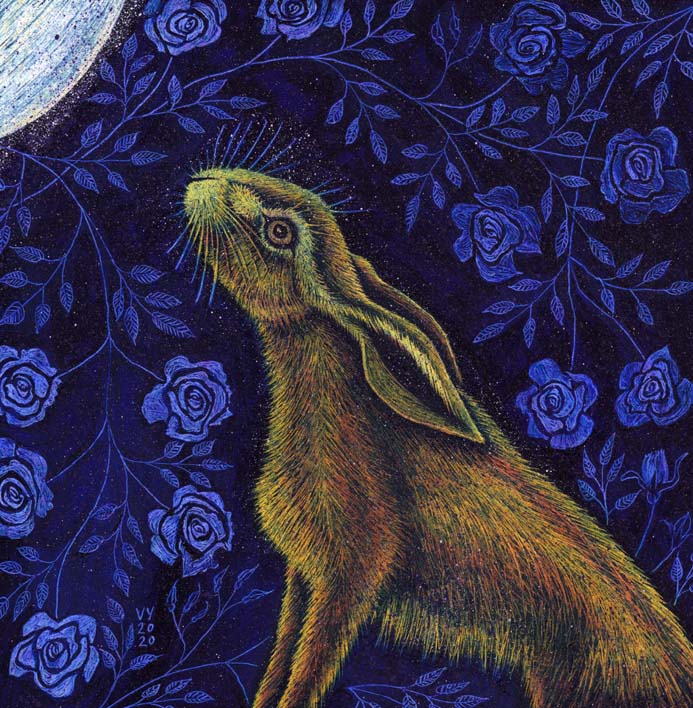 'Violet Skies'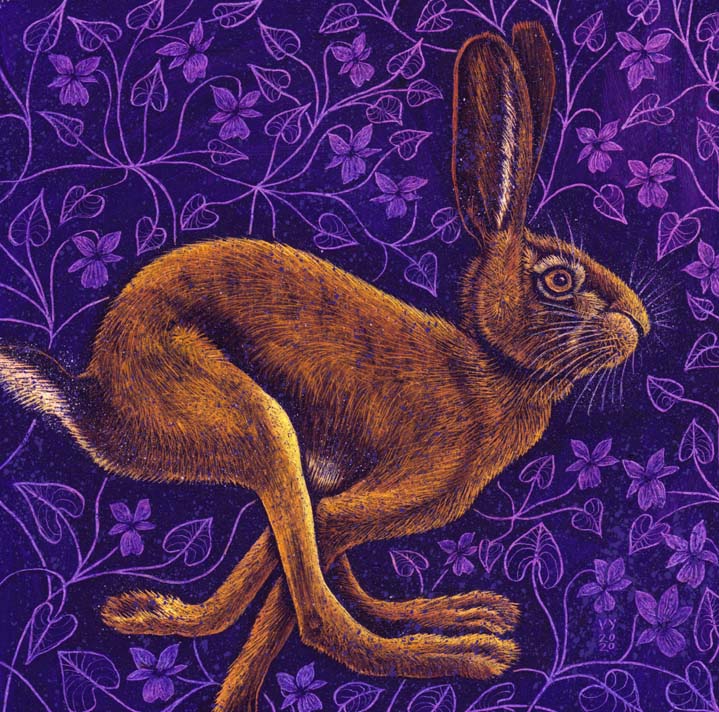 Also I painted this one along the way, 'Moon Gaze', which wasn't quite right for this theme but will take part in the exhibition as a side project.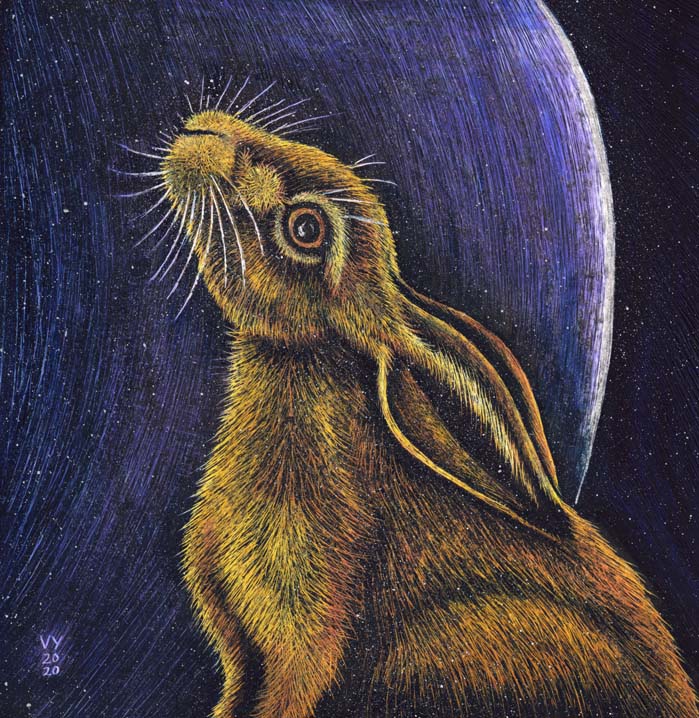 I will be showing these paintings and others in the Widcombe Art Trail 20th and 21st June 2020.
Thank you for reading my blog! To keep in touch please follow my Facebook page (link above).