Conservation mounting and framing
I've recently had a lesson in conservation framing and mounting from my local framer Kevin Richardson from RT Framing in Combe Down, Bath. This means that everything I use to mount my artwork will protect and enhance the work; before I was using masking tape, which is an absolute no no! It causes yellowing and if the artwork requires remounting in the future it is difficult to remove, without leaving a nasty residue. I now use archival gummed (not self-adhesive) paper tape to mount the artwork, hinging it so that it doesn't touch the painting. I also didn't realise that using a backing board that isn't conservation standard can eventually degrade the artwork; so now I always use conservation standard mount board to back the paintings/prints.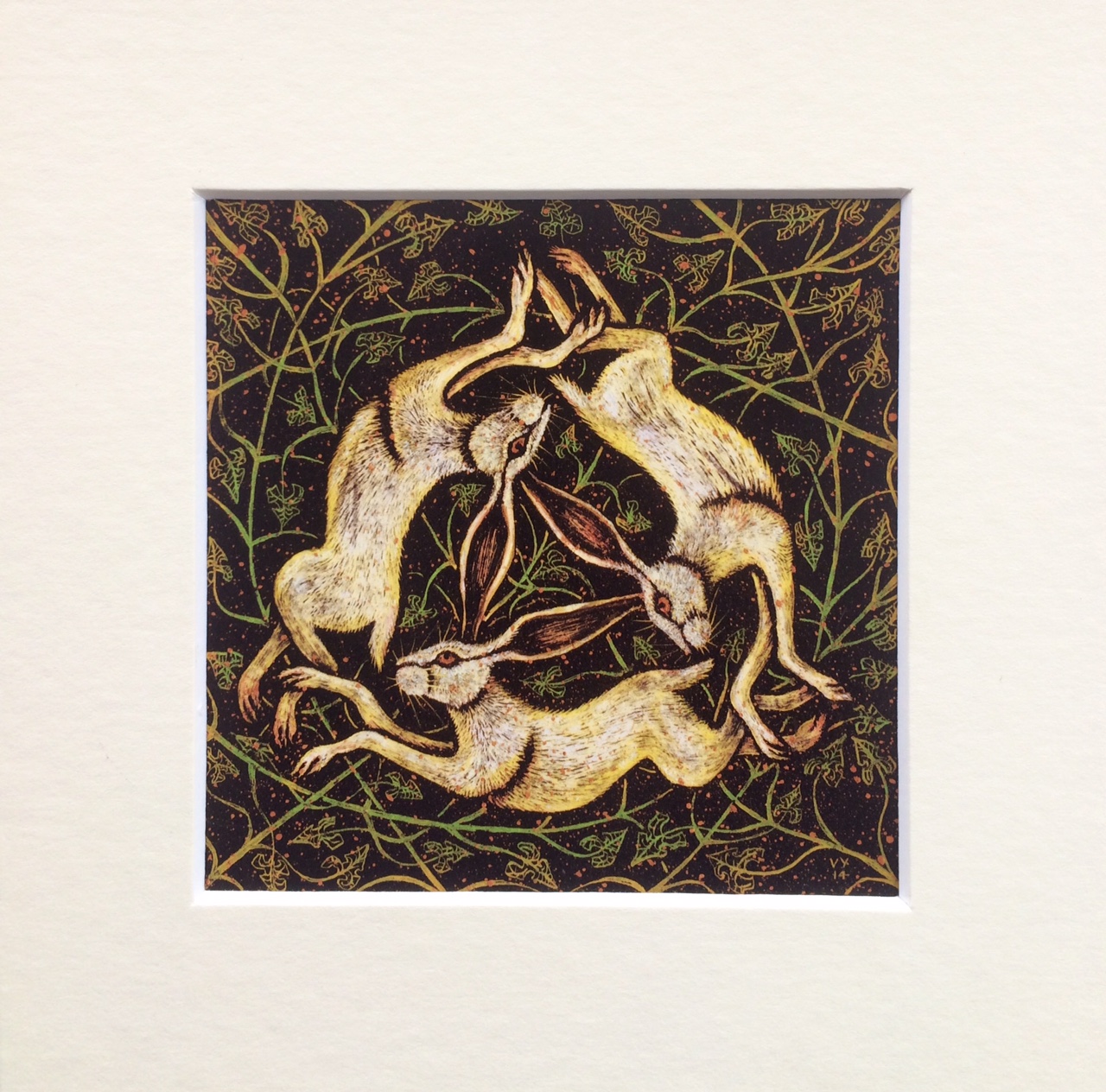 'Hare Trio'
I've just made some new mounted prints for my shop. The handy thing about buying a ready-mounted print is that you can just drop the whole thing into a shop-bought frame, so it is very convenient. Just make sure that you check the size of the mount, not the print size; they are standard sizes for fitting frames.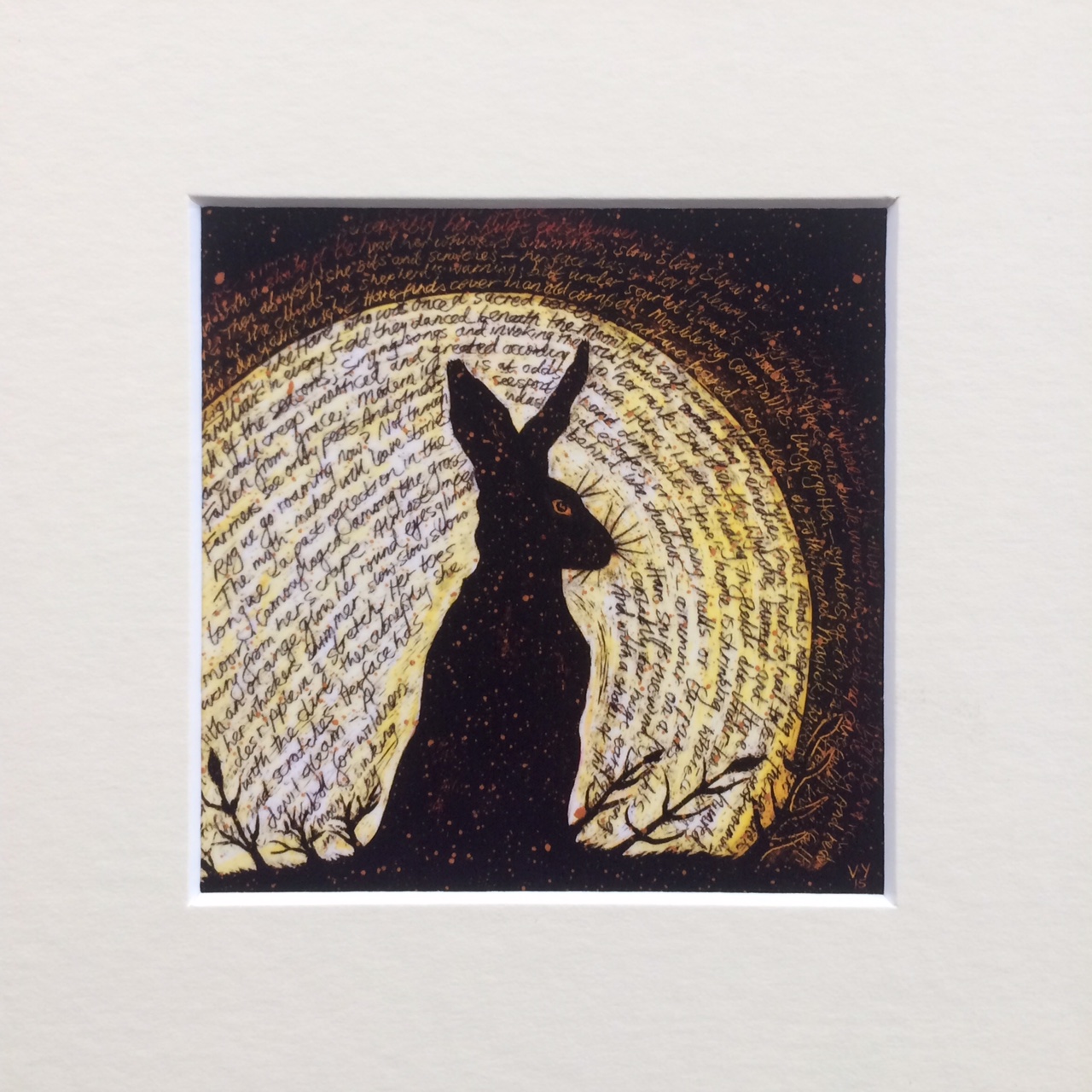 'Invocation'
I've made some new tiny sizes (93 x 93mm in 150 x 150mm mount), as these have sold well at recent craft fairs.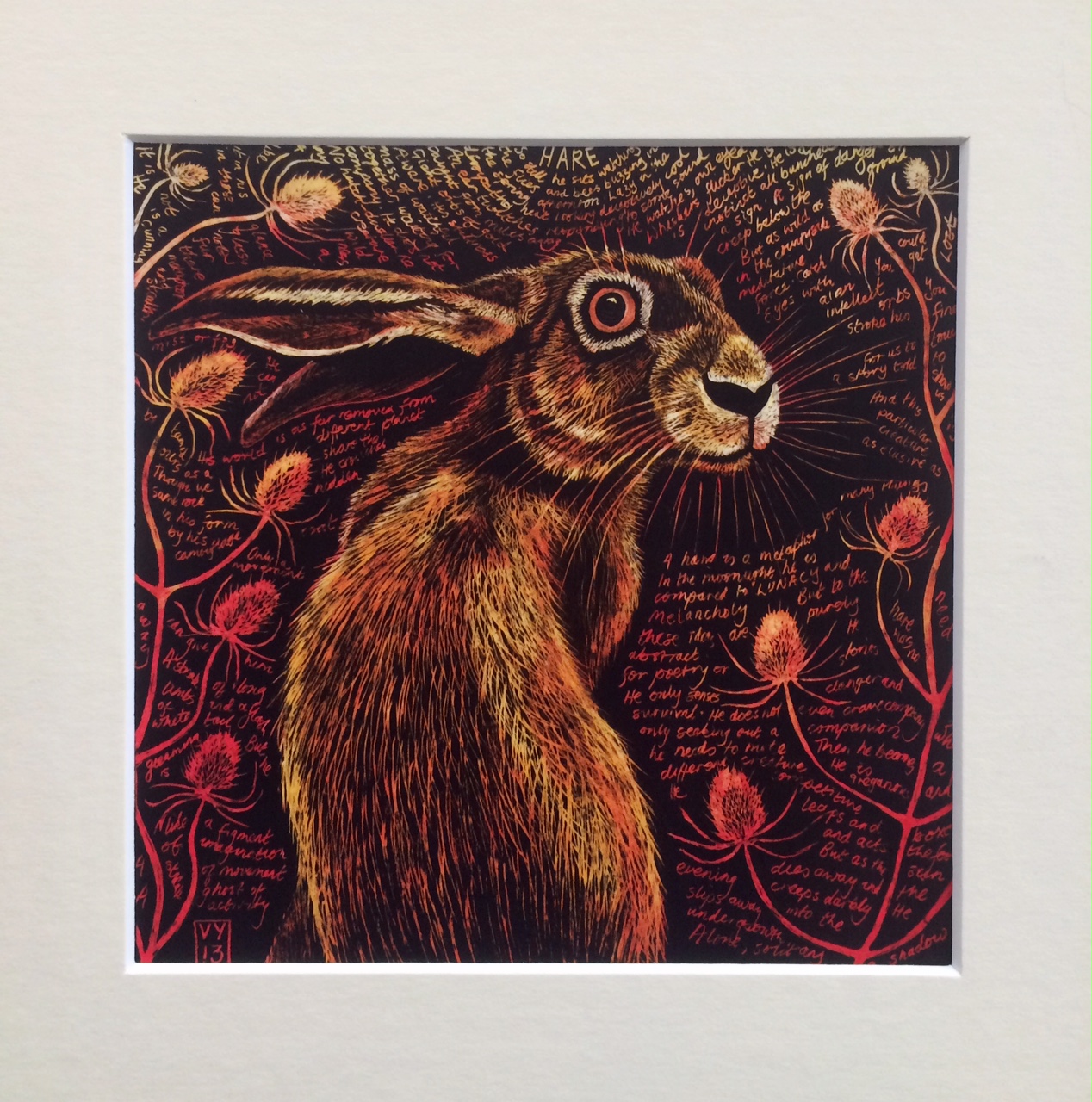 'Hartley'
This one is bigger (145 x 145mm in a 202 x 202mm mount) and is actually the same size as the original artwork.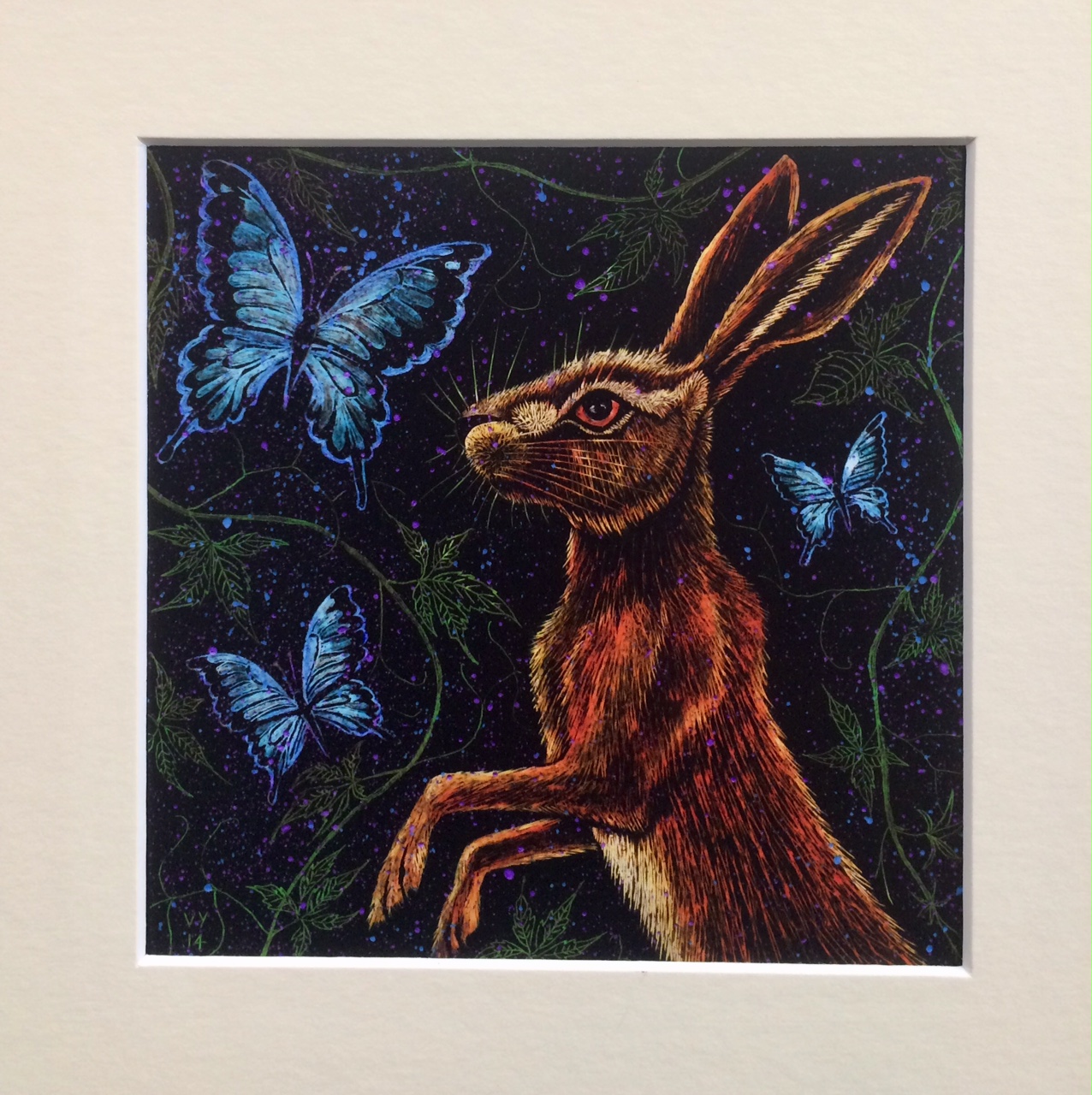 'Hecuba'