Final 3 for '10 Names of the Hare' Project
I'm happy to say that I've finished my '10 Names of the Hare' project - hooray!
Here are the final 3 - please see my other 2 blogs on this website to see the others.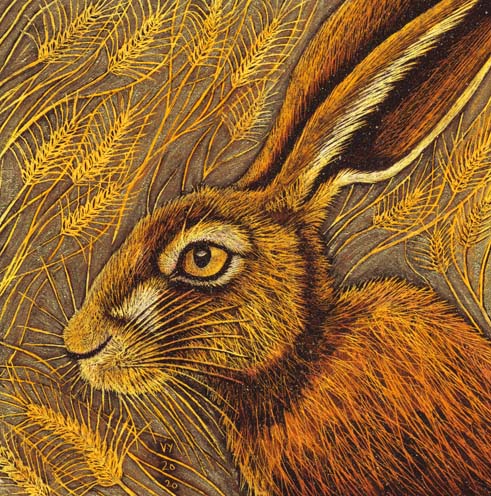 'Stele-awai' this one is gilded and doesn't come out well in the scan, as the gold doesn't glimmer. I really like it in real life though, and will probably experiment more with gold in the future.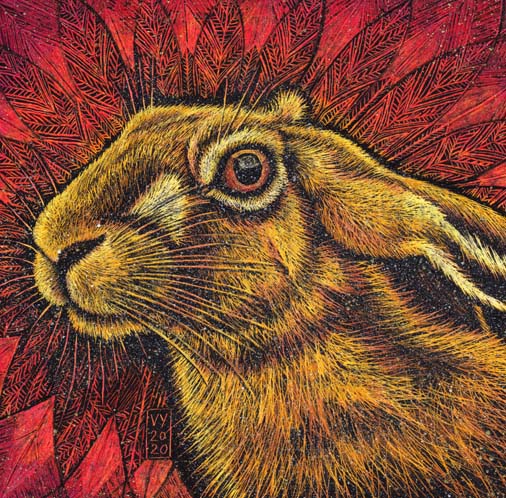 'Turpin', which means rascal. I like the mischievous gleam in his eye!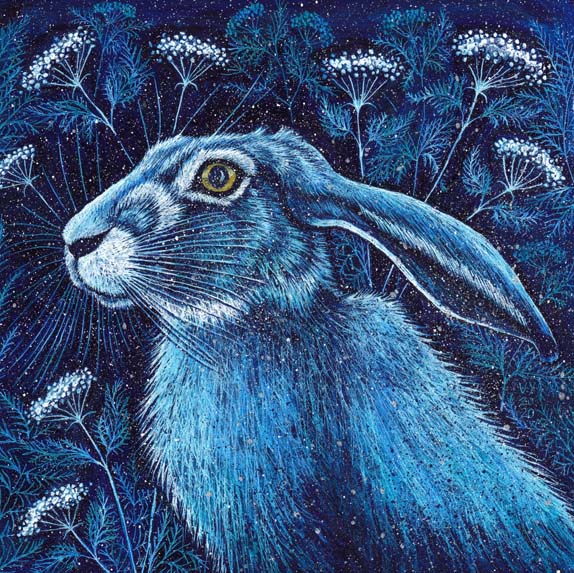 'Wint-swifft' - I would normally have painted a running hare for this title, but it wouldn't have fitted with the others - and also these paintings are all quite small, so I've concentrated on the faces.
All of these paintings are for sale (apart from 'Heg Roukere', which has sold).
12.5cm square (Wint-swifft is bigger, 14.5cm sq), £50 each, mounted but unframed. Please message me on my facebook page if you are interested.
https://www.facebook.com/vikkiyeatesillustration