Getting ready for the festive period!
As I'm busily working away to build up my stock for Christmas fairs and events, I thought I'd show you a few of the different things that I will have available to buy.
I still have a few of this year's paintings left (although I expect that these will find new homes by the end of the year).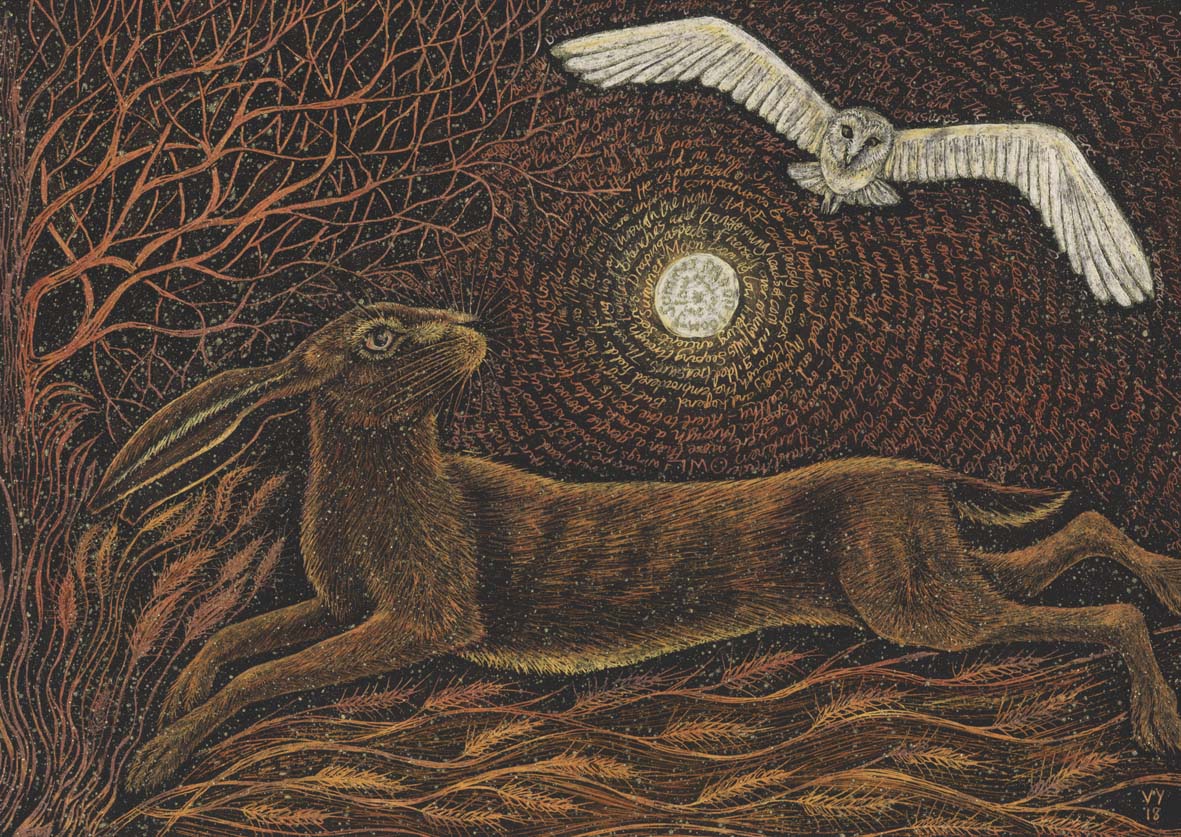 'Summer Moon' is still available, £250 framed.
I always have a large selection of unframed prints on archival A4 satin paper. If there is a painting that you particularly want then please email me.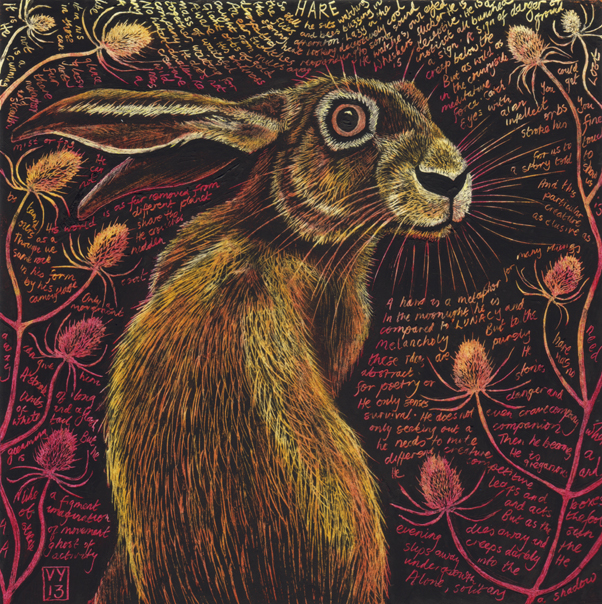 'Hartley' is probably my most popular print (named after the 'Pipkins' character, a grumpy old hare puppet).
I print my illustrations on cotton tote bags.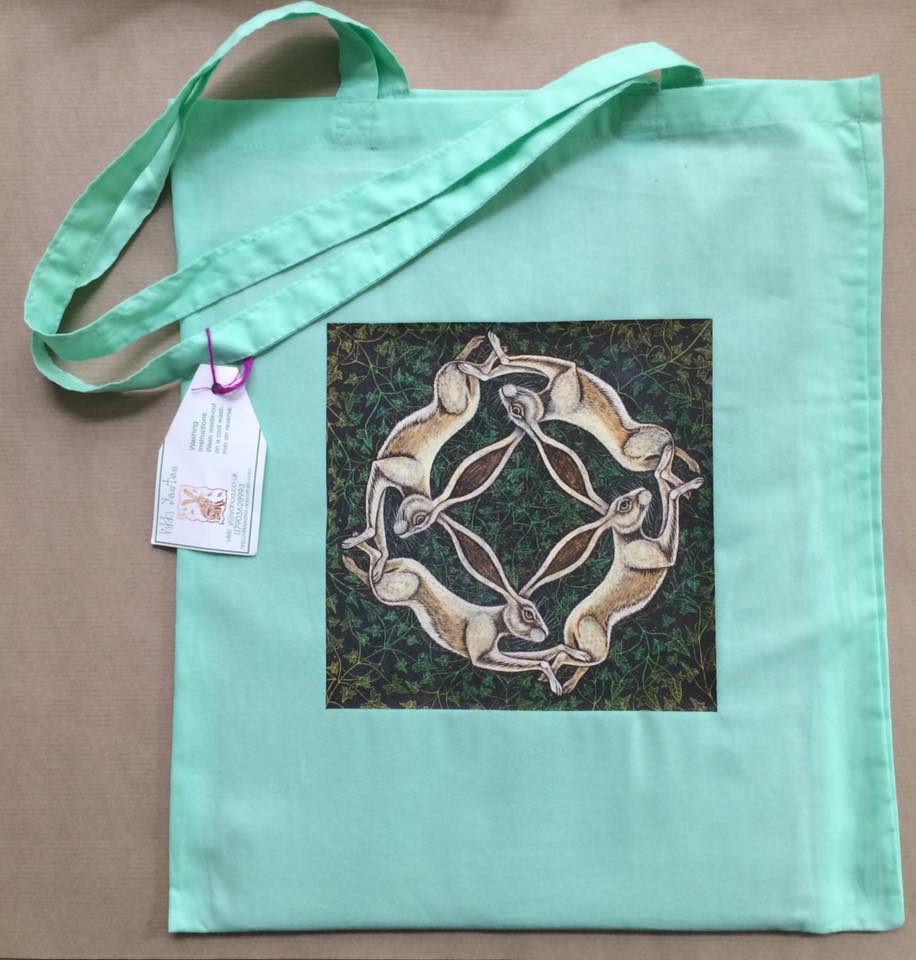 'Elemental' on mint cotton bag.
This time of year I sell calendars, with pictures of new work.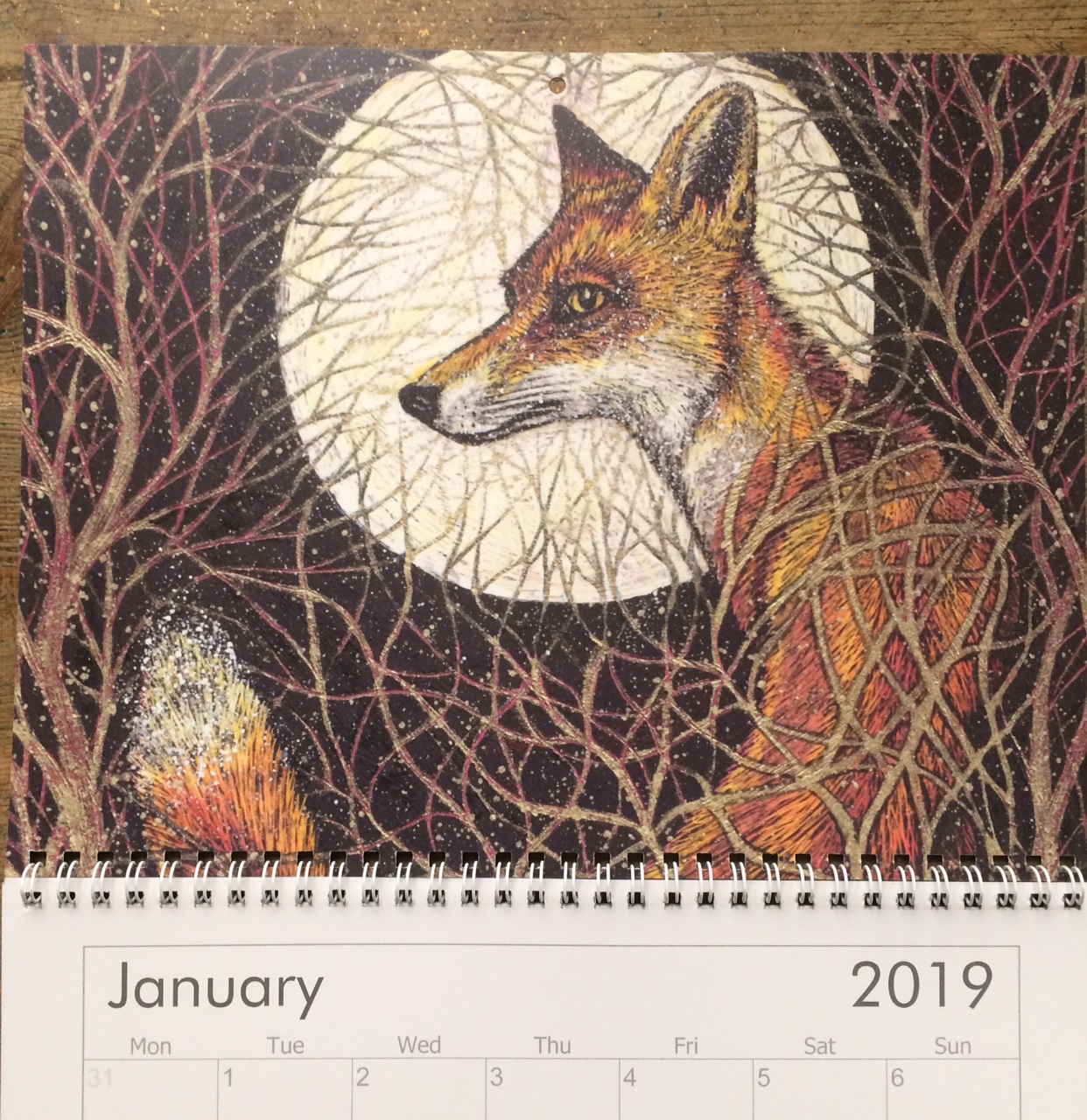 'Tangle' is probably my most popular painting this year.
I sell a large range of cards featuring lots of my illustrations.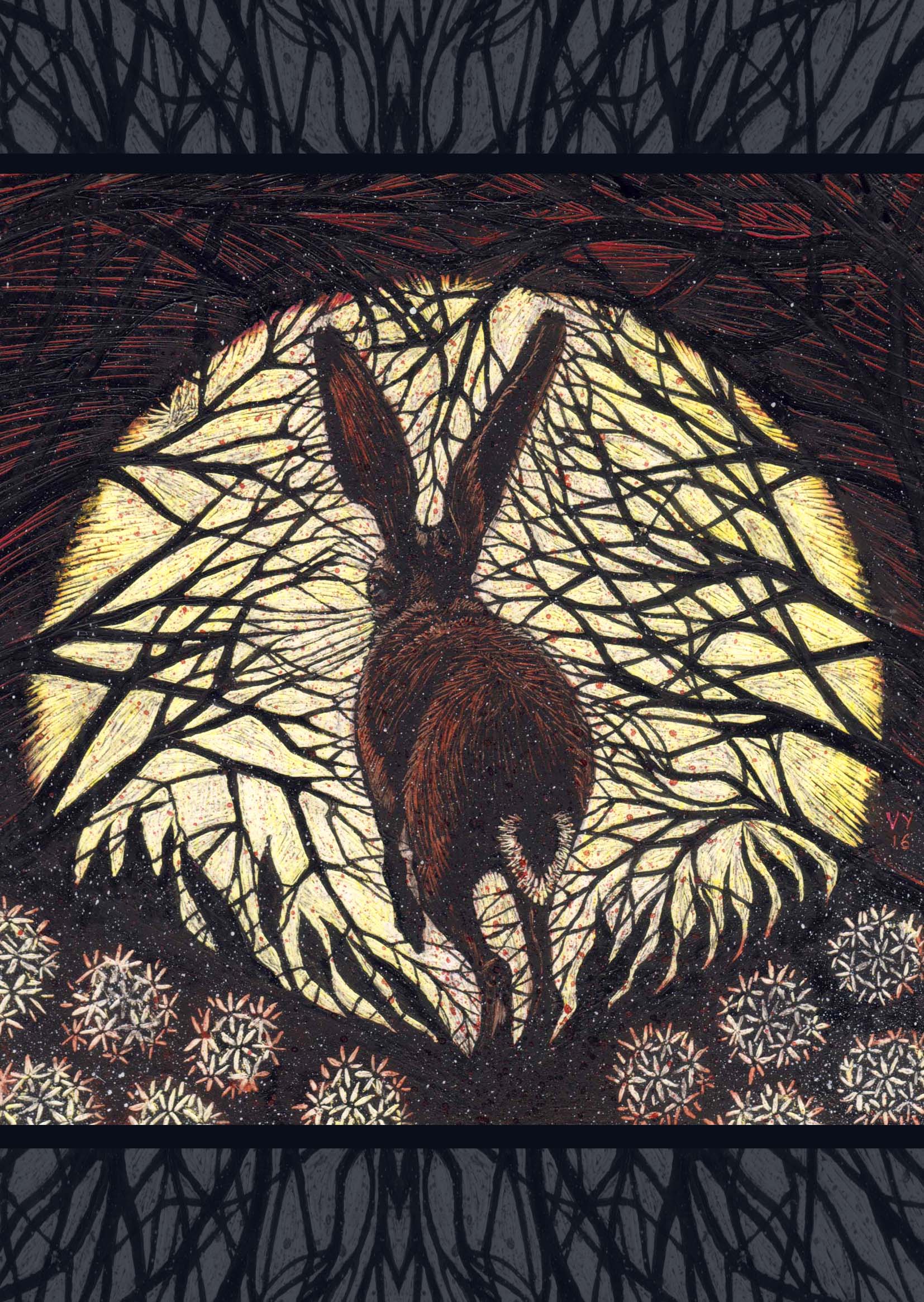 'Moon Shadow' card.
I make pendants using my artwork.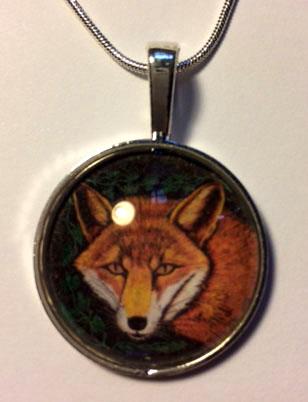 'Gilded Fox' in silver round pendant, with snake chain.
I'm also completely obsessed with beads and make a range of earrings.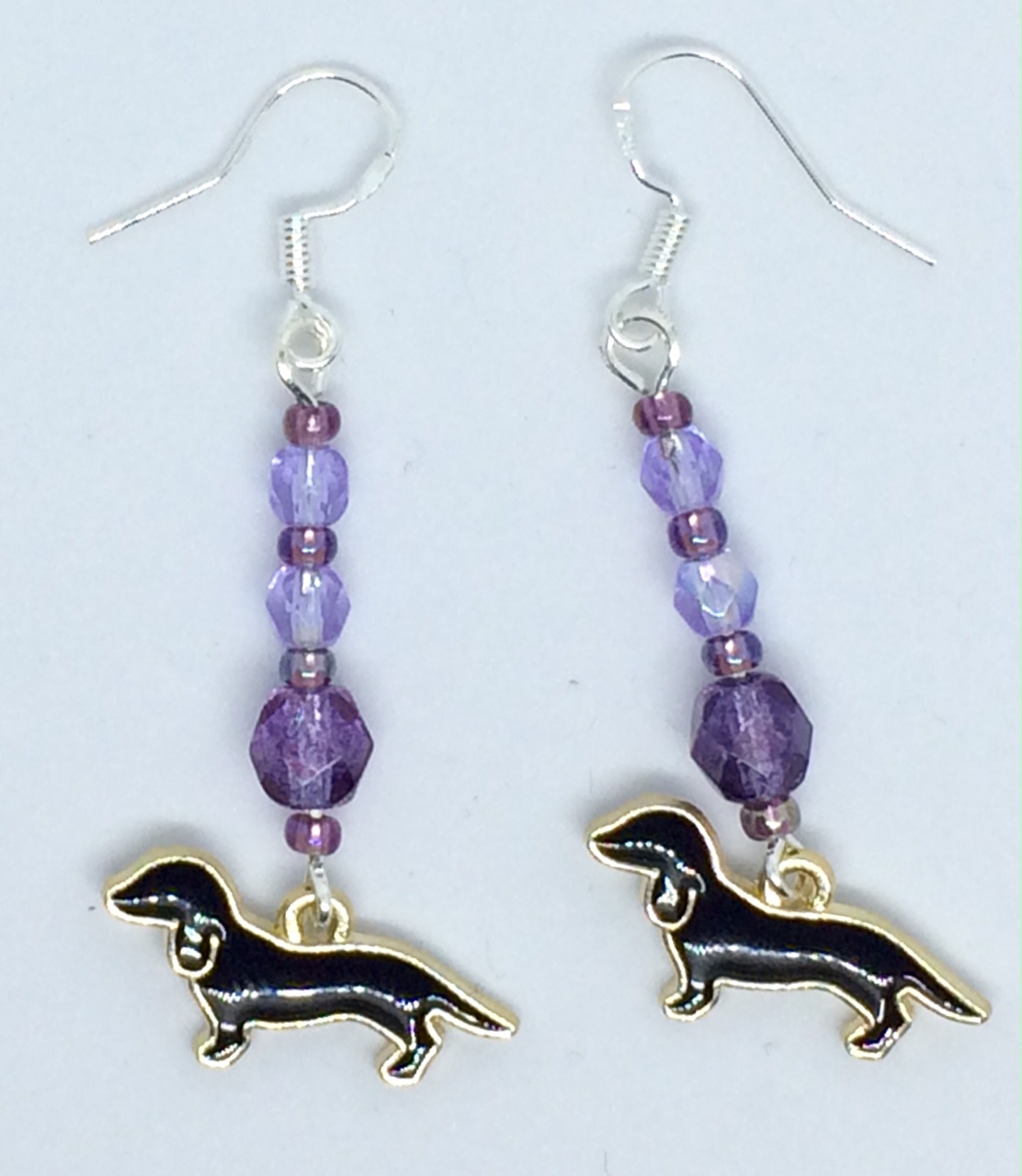 As I have 2 dachshunds, sausage dogs feature a lot in my jewellery!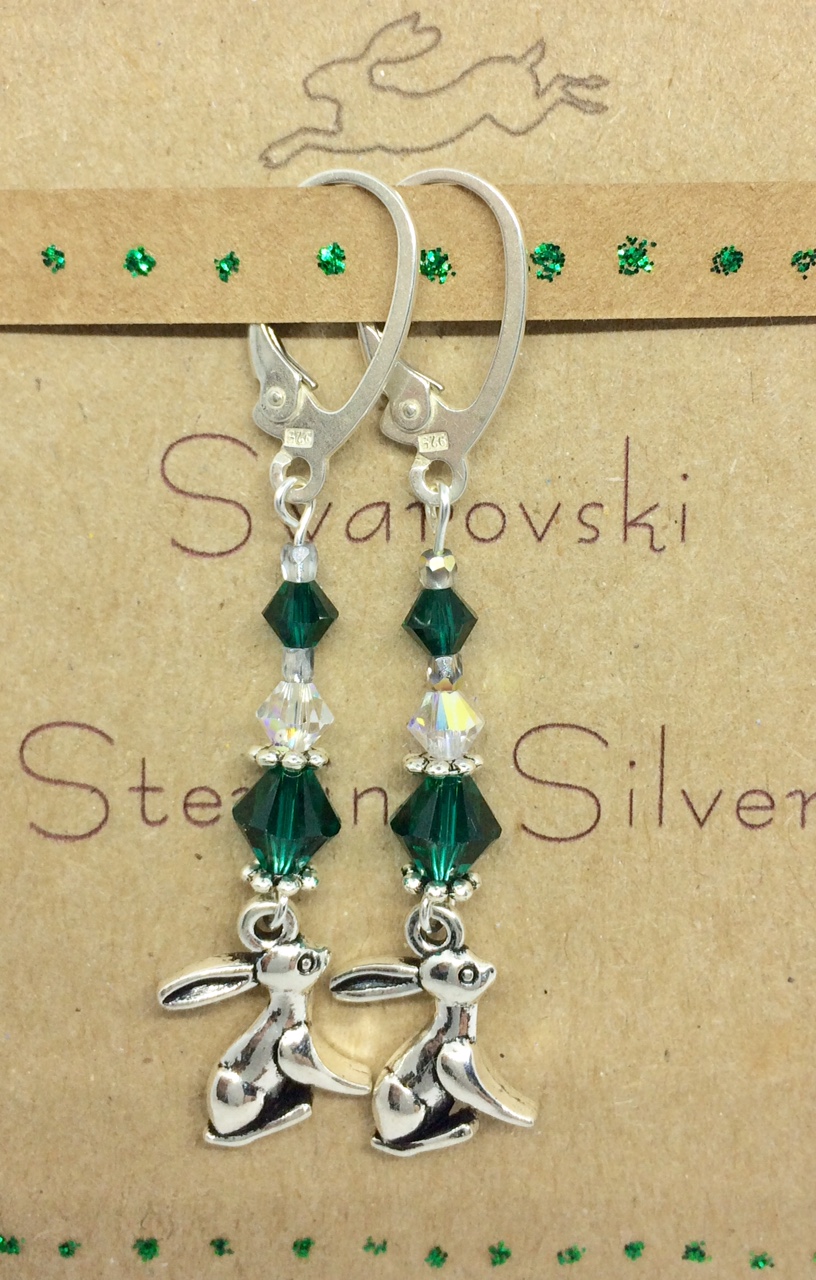 These are more my expensive earrings, with sterling silver lever back earwires and Swarovski crystals.
I make Sun Charm Crystals to hang in windows - or at this time of year on the Christmas tree!

The white rabbit from 'Alice in Wonderland'.
And also large and small bookmarks.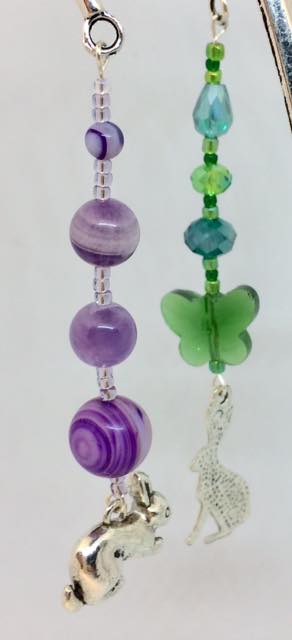 You can buy some of the items featured in my online shop here, or follow my Vikki Yeates illustration facebook page for new products. Also please email me if you have any queries!
Thanks for reading my blog.