I'm just about in time to wish everyone a happy 2019!
At this stage of the year I'm busy planning new paintings, projects and events; I haven't got anything to show yet, although I've already started a few things, but I need to keep some of these under wraps just now.
I'm planning on starting 10 new paintings, mostly hares of course, but a few other animals will feature I hope.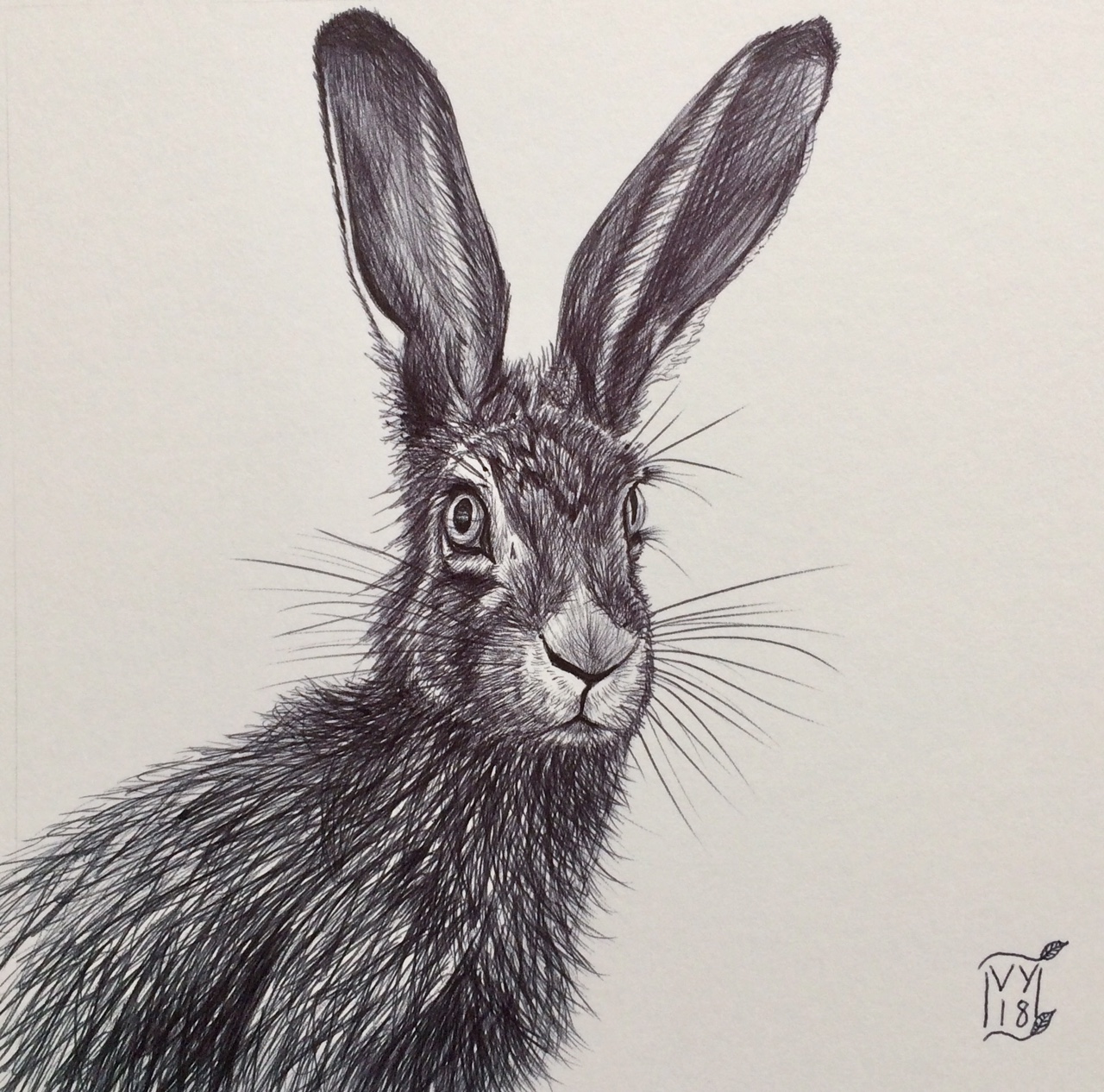 Hare ideas at the moment include trying out some gold and silver inks (moon and sun), more inspiration from 'The Hare at Dark Hollow' by Joyce Stranger (if you're a hare fan then I recommend this book - she really knows her hare facts and writes beautiful, evocative descriptions of animals and wildlife.), and some explorations into the yearly Pagan cycle.
I want to develop a 5 minute sketch of a fox and hare in the undergrowth - just an excuse to paint another fox!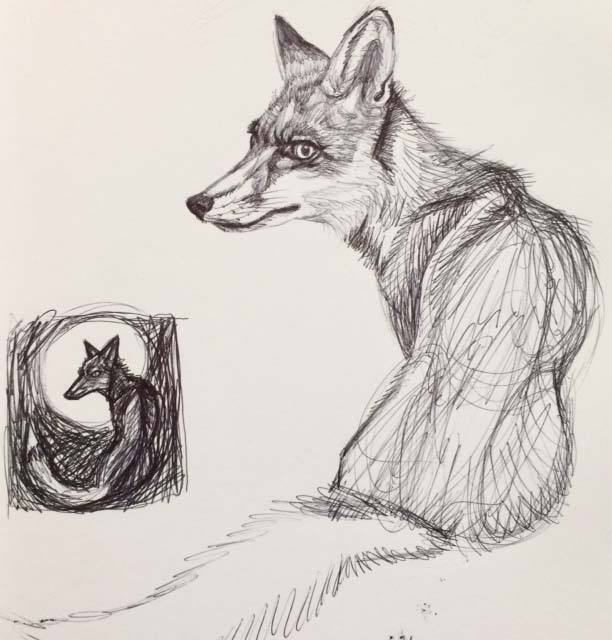 I have some thumbnail ideas which include stags; one of my friends suggested I should enter the world of 'Game of Thrones', but that's just a loose idea right now, depending on how inspired I feel.
I also have an idea for quite a complicated piece, based on a story from 'Mythago Wood' by Robert Holdstock; I'm excited about this one as it involves hares, stags, horses, birds, foxes, boars and hounds!
This year I am making plans for the poetry collaboration with Pagan poet Mark Westmore to be developed into a performance, with my paintings projected in the background. Mark's poetry really comes alive when spoken out loud and he is a fantastic performer, so I will let you know when this is happening - we're hoping to get involved with the Fringe Arts, but if not it will definitely take place at some point this year.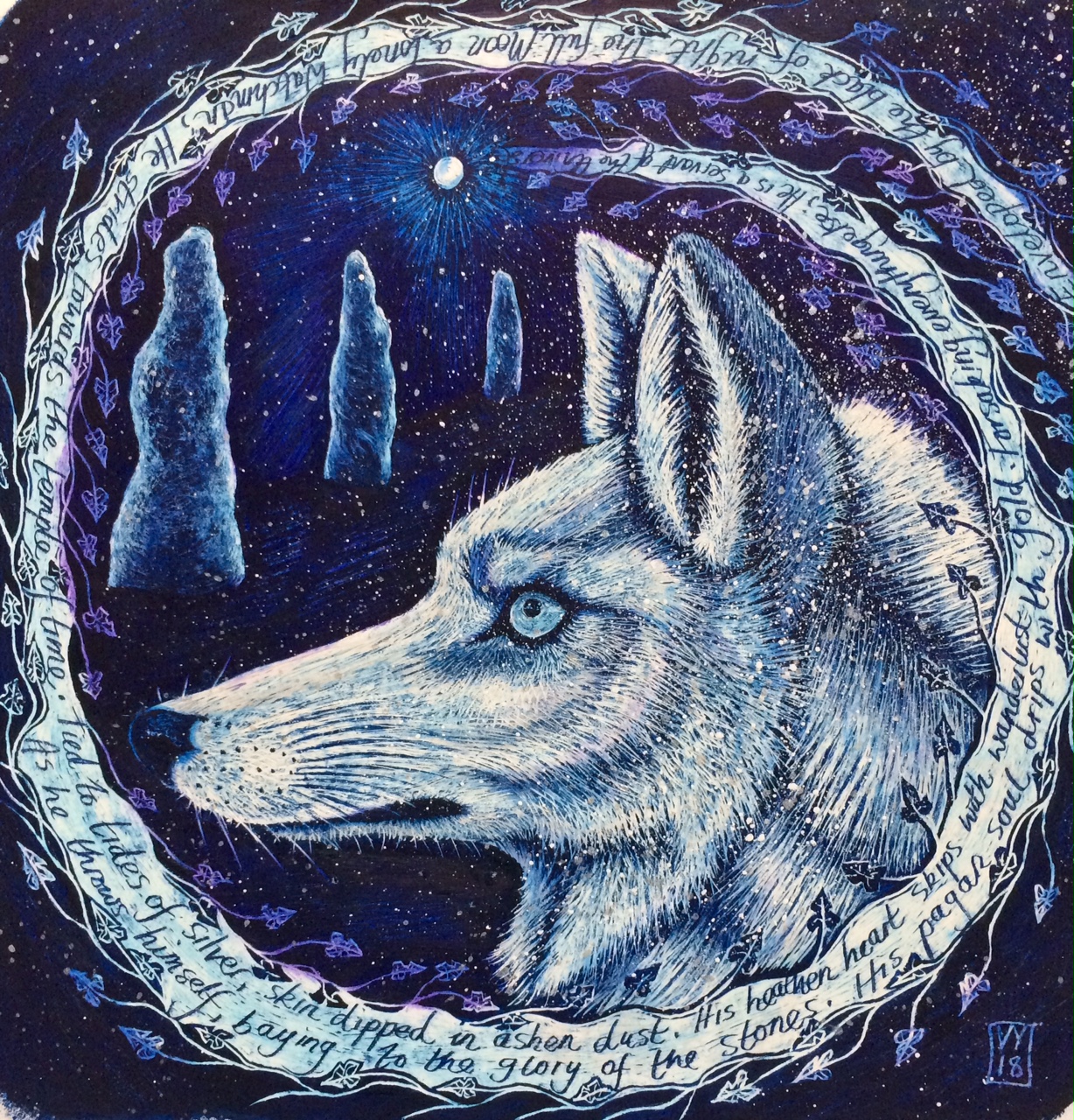 Another collaboration, this time with Phoebe Wood-Wheelhouse who writes truly dark and terrifying poetry; we intend to produce a book of Dark Poetry and black and white illustrations - not for those of a nervous disposition! I have a few well developed sketches for this that I will start to work on, probably using scraperboard.
And this weekend I have a meeting with a musician to discuss ideas for an album cover!
Events this year: in March I will be joining the Combe Down Exploring Art group's 4th annual exhibition, I have 2 Art Trails, Widcombe in June and Combe Down in September, Wytches' Market in April, craft fairs in Combe Down and Frome Cheese and Grain.
To keep up-to-date will my arty activities in 2019 please follow my Vikki Yeates illustration page on Facebook.