How I make pendants using my artwork
I often get asked how I make my pendants, so here is a quick workshop!
You will need a scanned image of your picture, matt printing paper, Diamond Glaze glue (or alternative), 20mm glass cabochon, 20mm pendant setting, chain and 5mm ring (if the pendant setting hasn''t got one already).
So first I need to edit my image (I use photoshop, but others are just as good if you can resize into a circle). Choose an image that will fit nicely into a circle, or otherwise you will need to use extra editing skills not outlined here. Using the round selection tool and the shift key (to keep it perfectly round) select and crop your image. Next I keep a template of a 20mm square, to resize the circle using free transform (and shift key to retain proportion).
Sorry about this blurry photo! But you get the idea.
I then print out a batch of different circles on matt printing paper and gloss over them with Diamond glaze; I usually add another layer once the first one is completely dry.
Next I cut out the circles - I think you can buy a 20mm circle cutter, but I haven't managed to get one yet, so it takes me some time to cut them out! It's always better to allow extra white than to crop too close, as you can trim them later if necessary.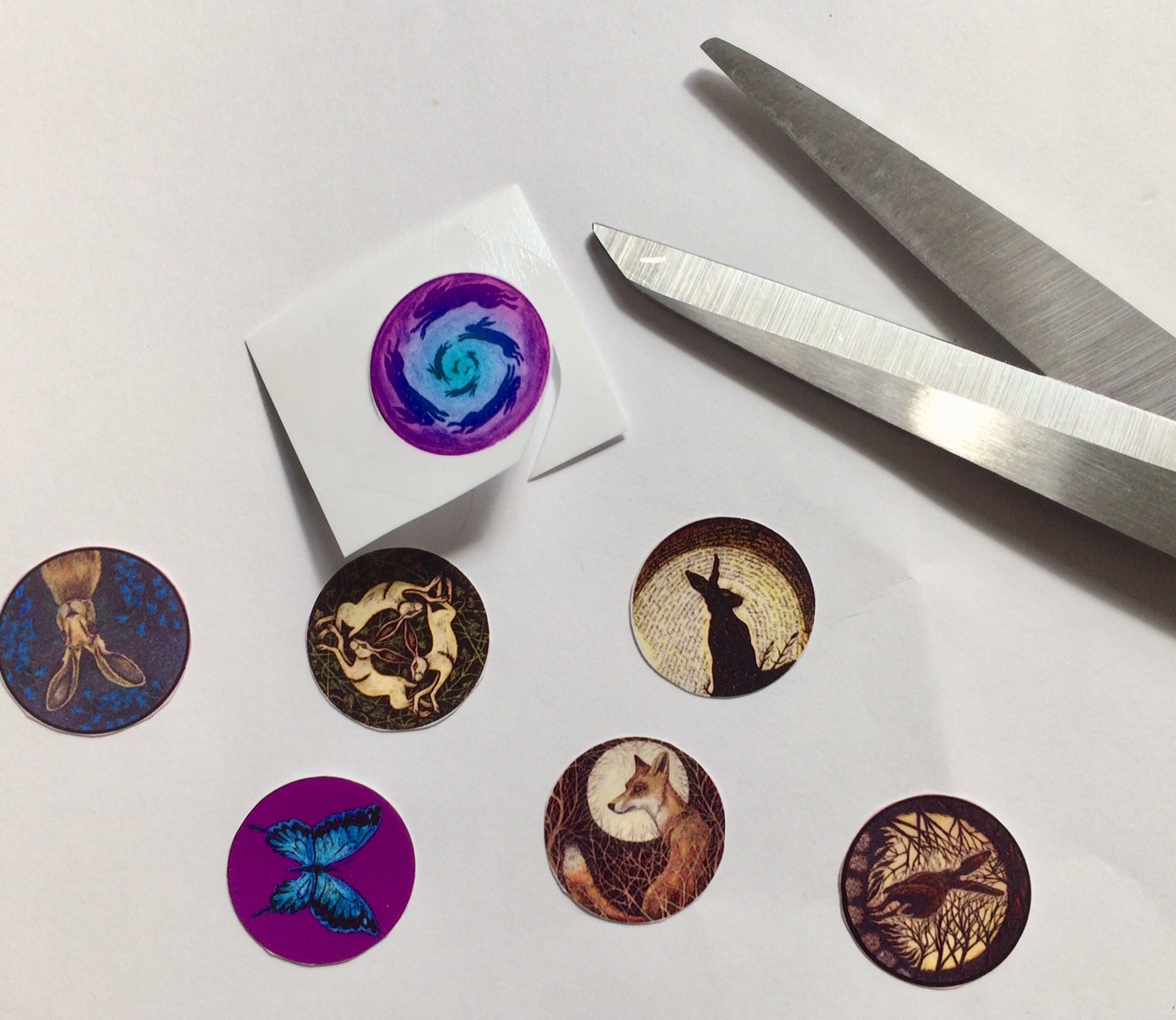 Then squeeze a drop of diamond glaze onto the glass cabochon and stick the print on - I rotate the print to get rid of air bubbles and to allow the glue to spread to the edge.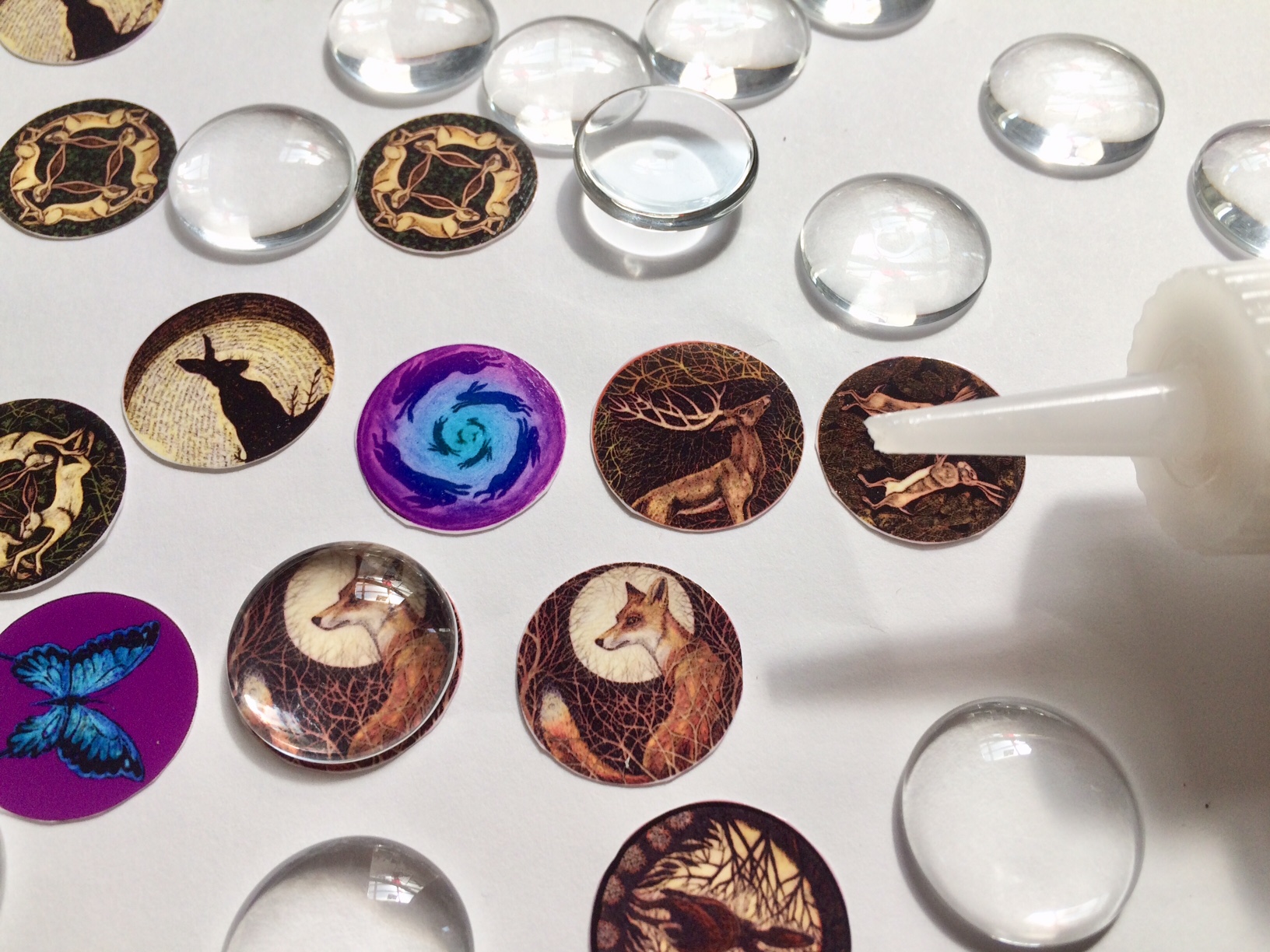 At this stage it's important to place the cabochons beneath something heavy, to prevent air bubbles and lifting.
When the cabochons are dry (I leave them for at least an hour) , trim if necessary then put a spot of glue onto the pendant tray and place the glass cabochon, twisting again to spread the glue (but be careful not to do this too much, as it dries faster than you'd imagine and it's important to have the image straight in the pendant tray. Again, place beneath something heavy (I use books) and leave to dry.
All you need to do now is attach a chain, in this case I needed an extra ring as the pendant trays I've used this time wouldn't sit nicely if I just threaded the chain through the loop.