Hello Everyone,
I hope you're all keeping well and not finding the isolation too tricky!
I've been constantly painting, drawing and making, so apart from the fact that I'm missing everybody I'm quite happy; I have my 2 teenagers with me (and 3 sausage dogs) so I'm not lonely.
Anyway, here is my painting 'Protection' that I've been working on.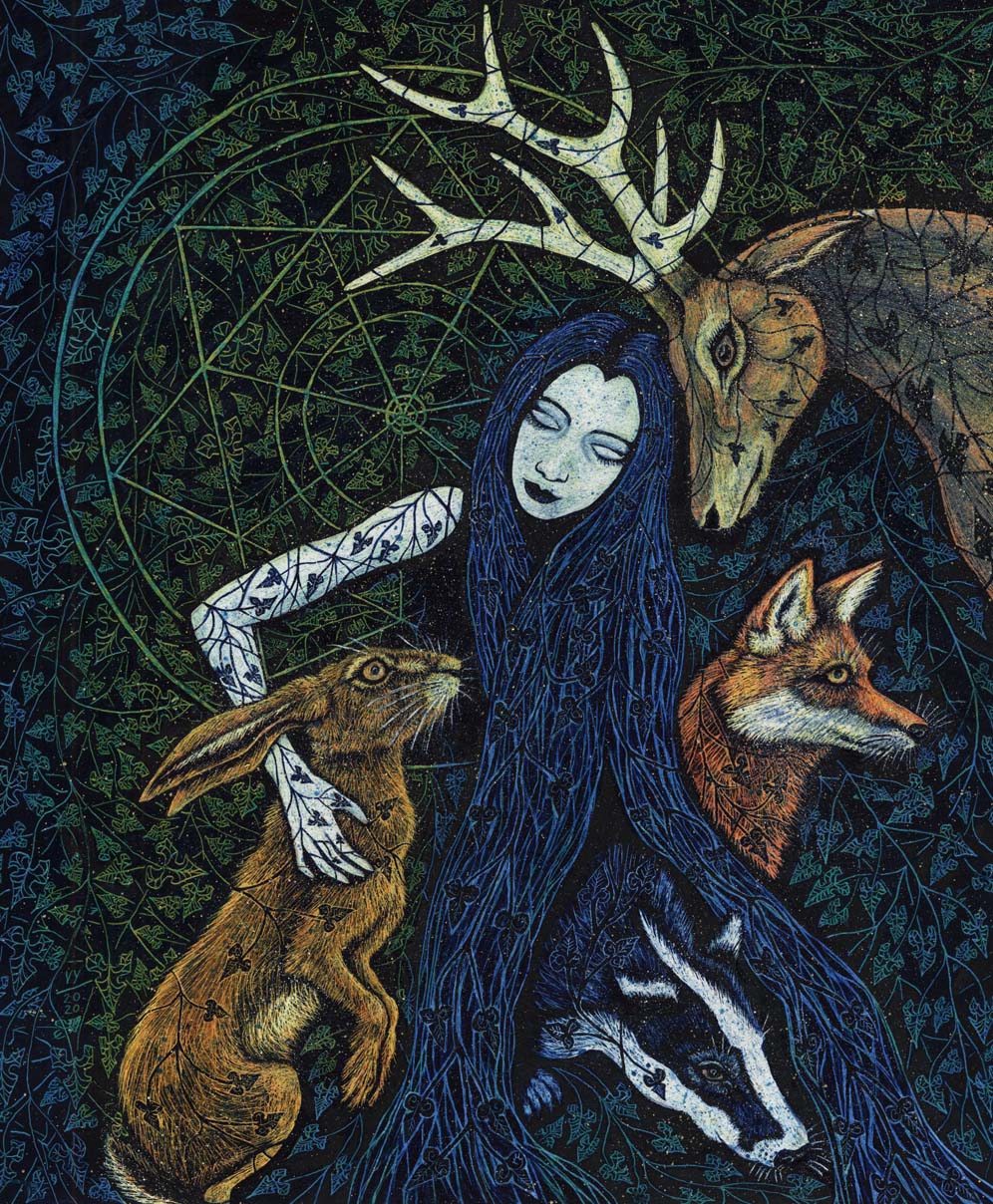 Inevitably my titles are influenced by the time. This one is called 'Isolation', but it's not supposed to be depressing, rather looking at the more positive aspects of this strange period.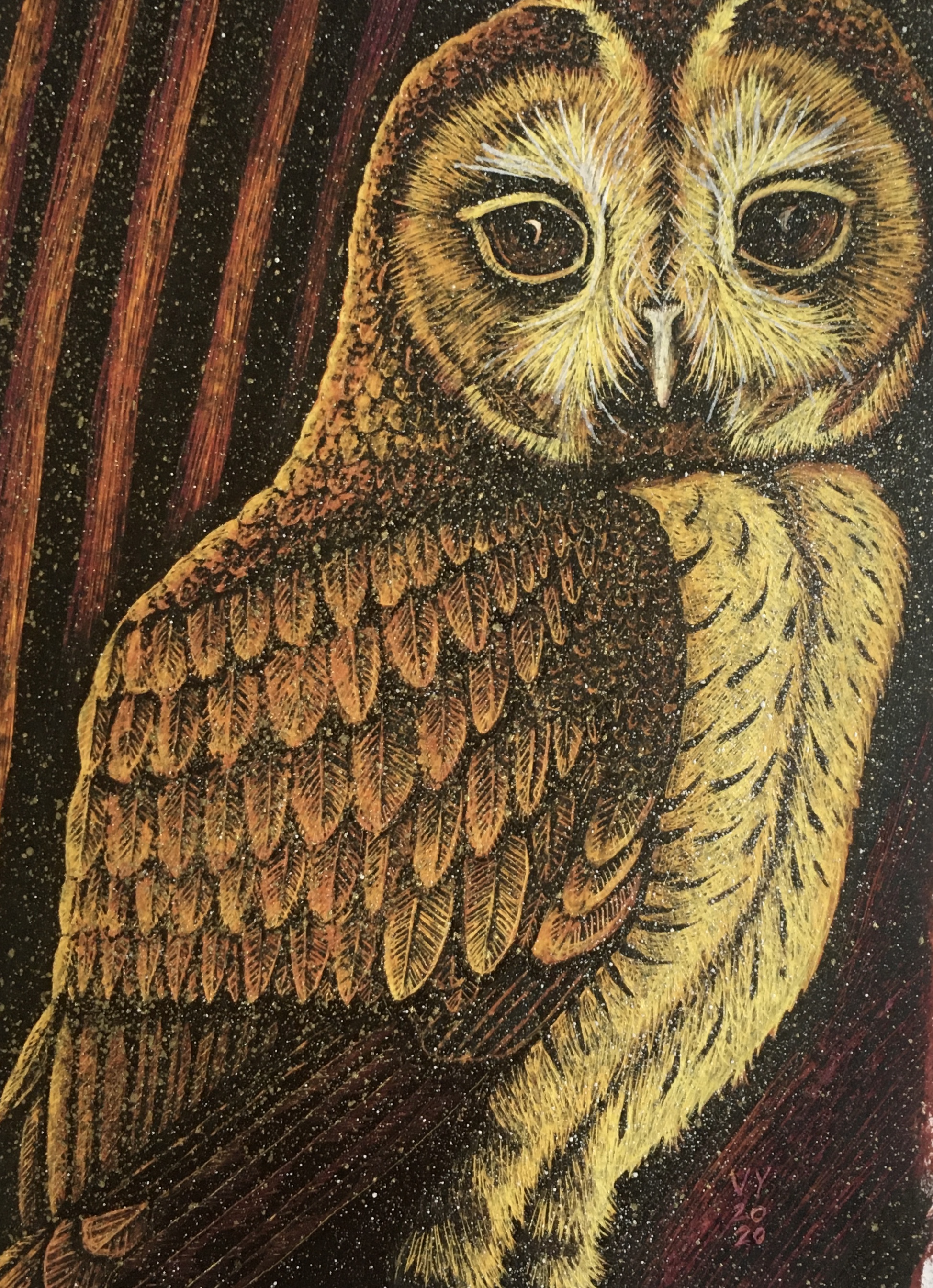 Please forgive the low quality image, it's just a snap on my mobile, as it's not dry enough to scan yet.
I've also been painting a book cover (to be revealed later) and lots of black and white gothic images.
On my Facebook page Vikki Yeates illustration I've been posting a hare a day - not new work, just going through my files and posting them alphabetically - I'm now on day 32! Please follow me there for more updates - thank you! And stay safe x