I've been very busy in the last month, taking part in various craft fairs, starting work on artwork for an EP for local band 'Seven Crowns', getting work together for the Widcombe art trail (22nd and 23rd June) and eventually finishing an illustration for 'Mythago Wood' by Robert Holdstock.
I posted a snap of it on Facebook, asking for inspiration for a title and had such a lot of brilliant suggestions; but none of them seemed quite right - so I mulled over it and came up with 'Weaving the Shadows'.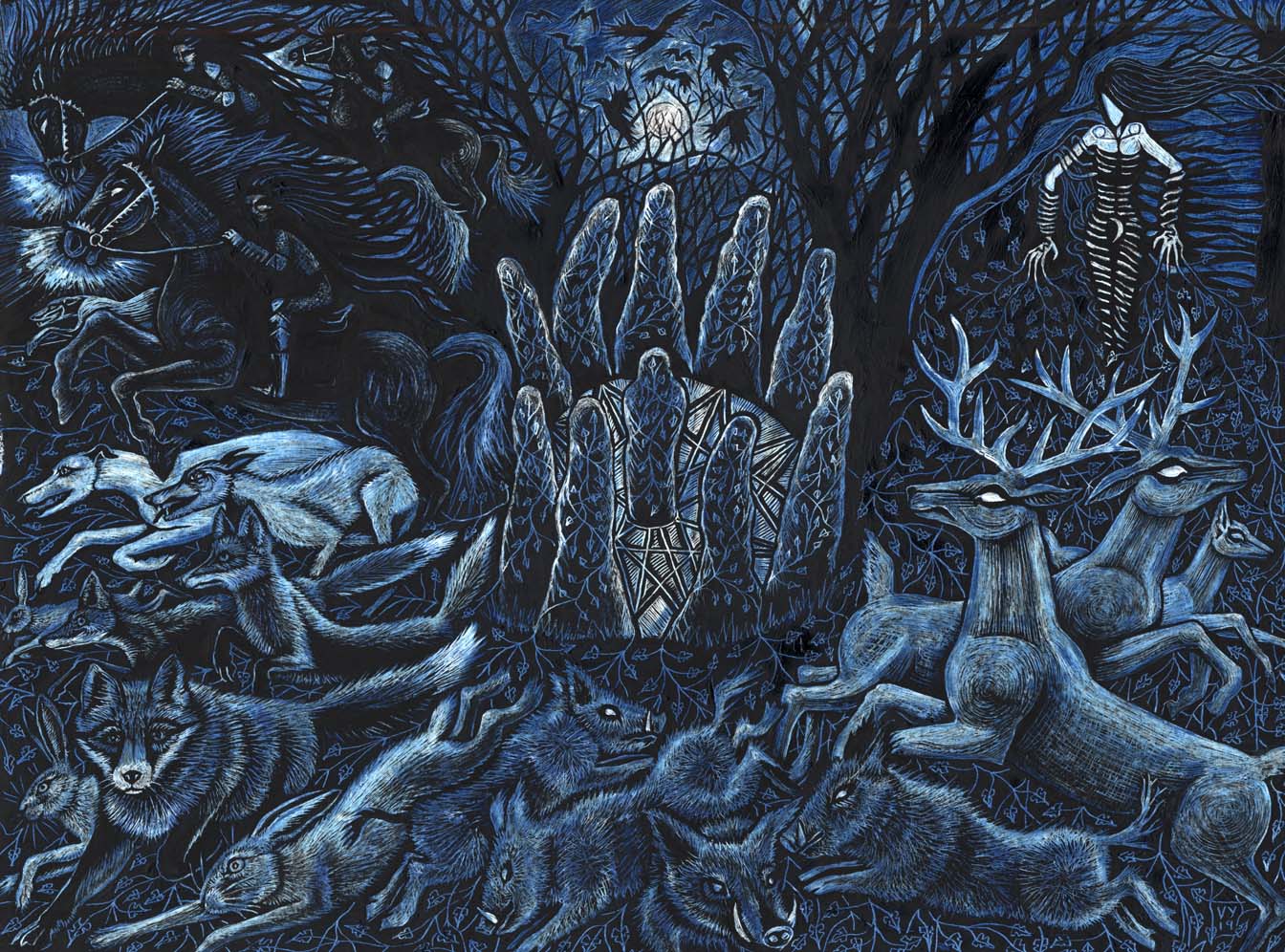 I really enjoyed doing this one and to be honest it's not much more than a worked up doodle (but I guess that's what illustration is when you think about it!). I will bring it to the Widcombe Art Trail, so if you're in the area on 22nd/23rd June, please pop in to see it!
To keep up to date with my progress please follow me on my facebook page Vikki Yeates illustration.
Thanks for reading my blog!