This week I thought I'd tell you a bit about my book 'Mad March Hares', which I self-published a few years ago.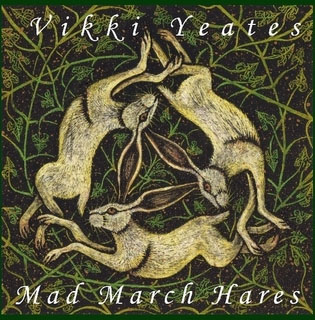 As some people like to collect my hares, I thought it was a good idea to bring them all together in a book, along with some of the poetry that I use in the paintings.
The first poem is 'Mad March Hares', that I wrote to go with the painting in 2011.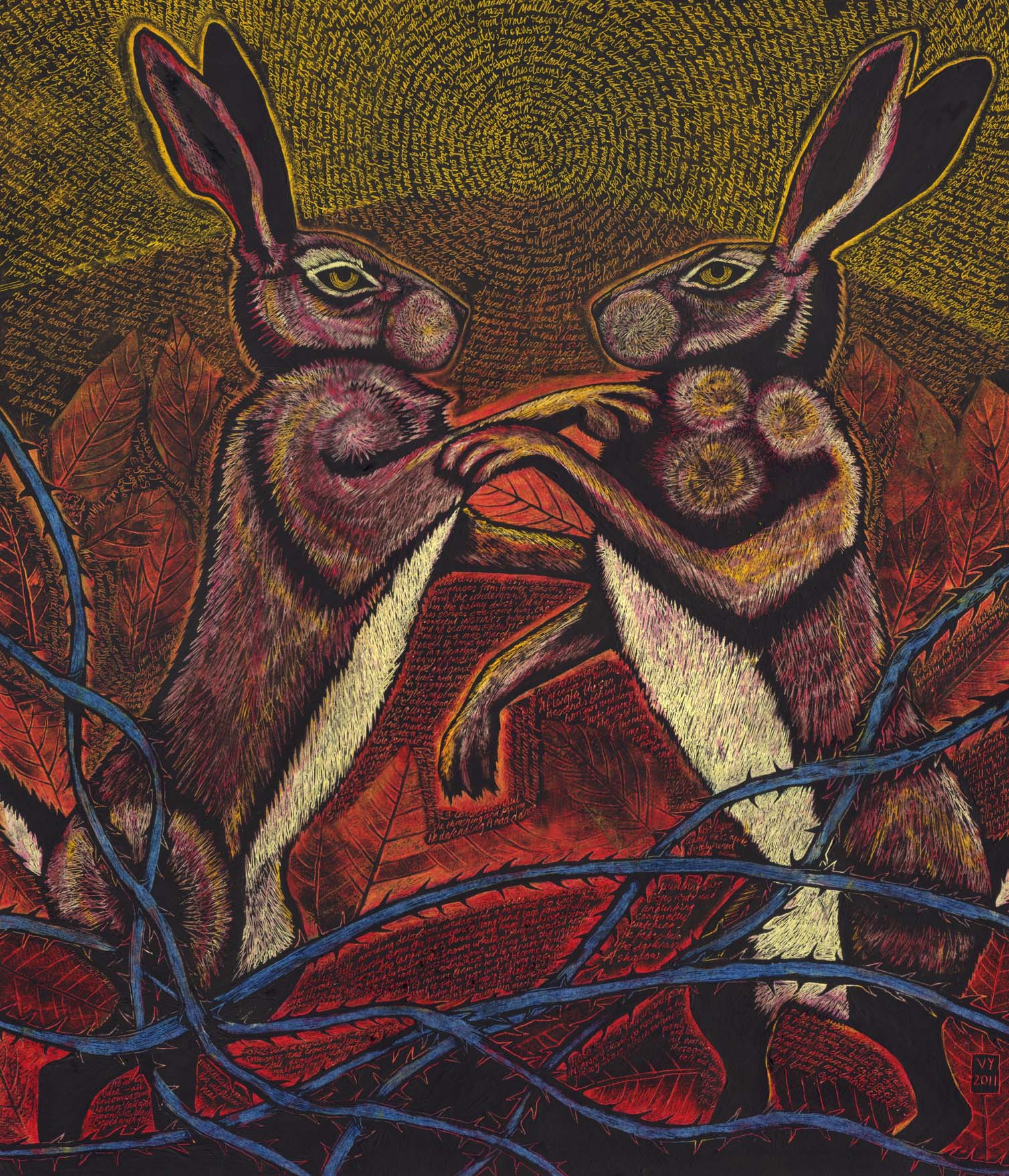 This was one of my first hare paintings and is still one of my biggest pieces; the technique that I use is quite time consuming and so I usually don't work much bigger than A4. The poem is inspired by an article on hares that I read at the time and focuses on habits and lifestyle of a hare who meets his mate in the sunset.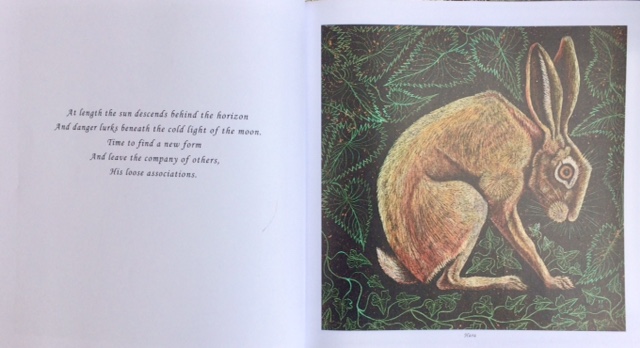 The second poem 'Spirit' was written for a painting in 2015.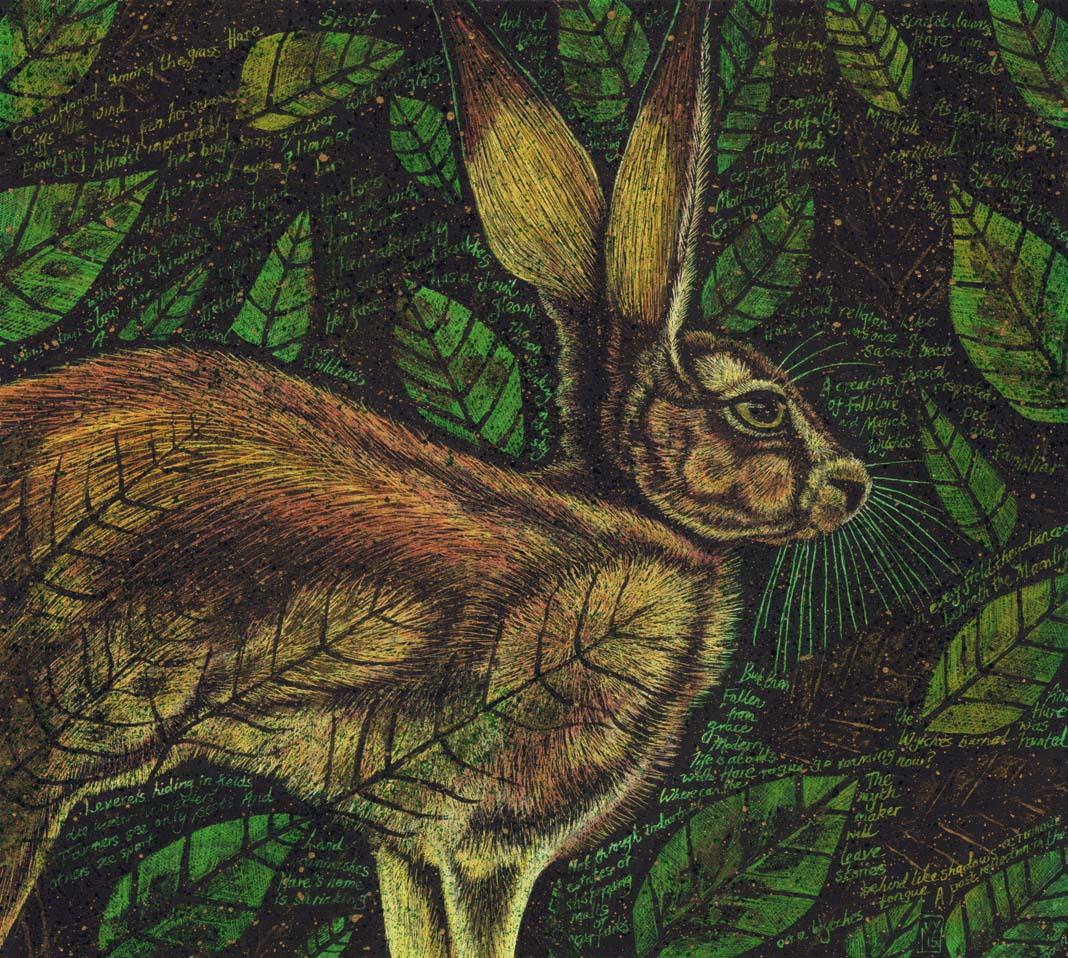 This is written about a female hare and is inspired by associations with Witchcraft and Paganism; It gets a bit dark towards the end, bringing up the subject of the loss of land where hares can still roam free, due to human intervention.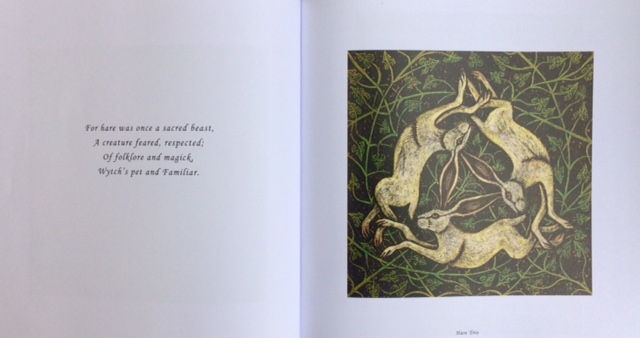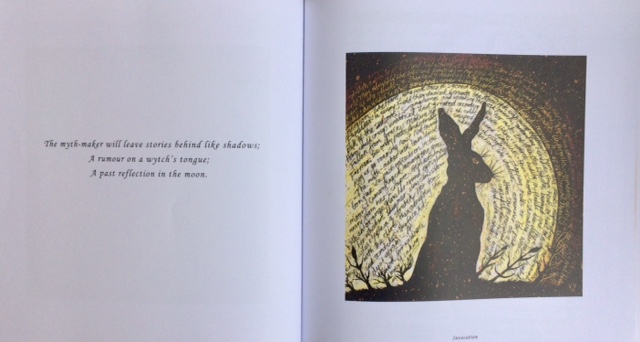 The third poem is 'Moonlight Hares' from 2013.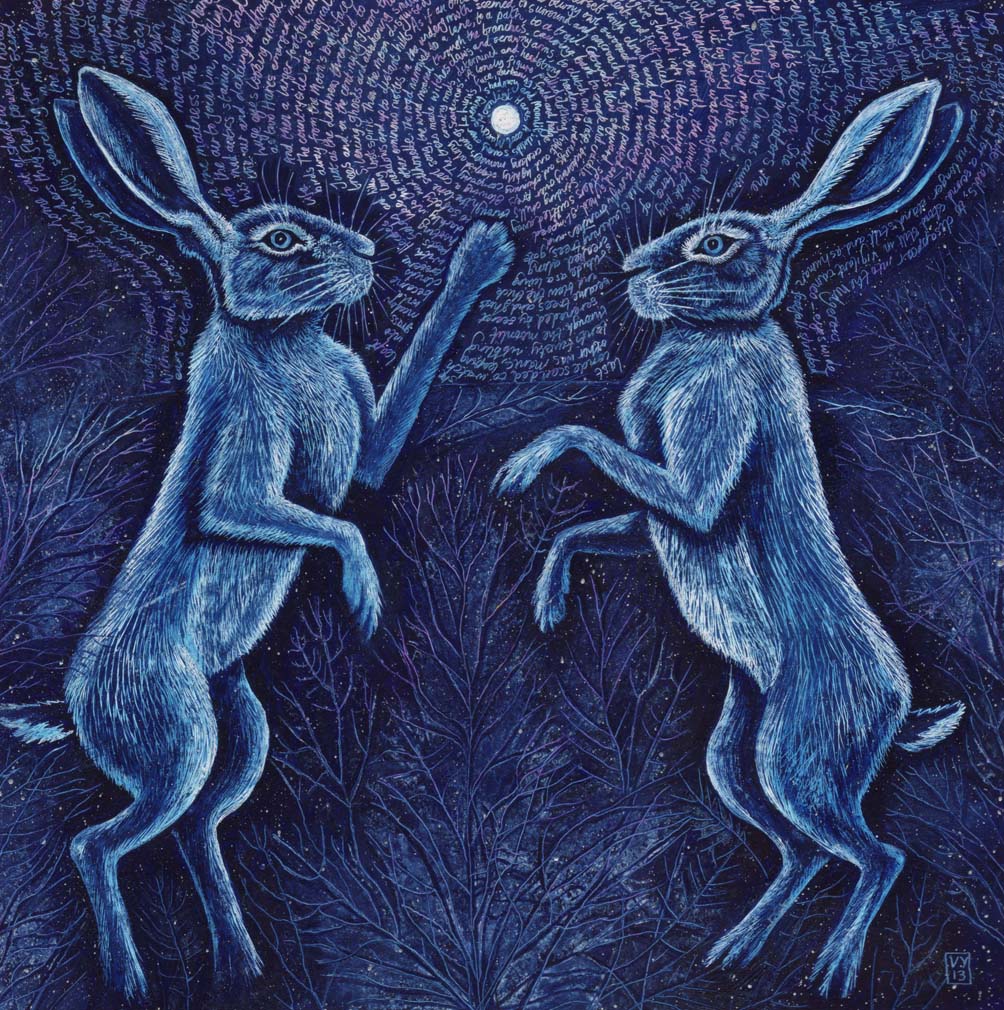 This is another poem about hares and their boxing ritual, but this time it is a more magical tale and seen from the viewpoint of a human being.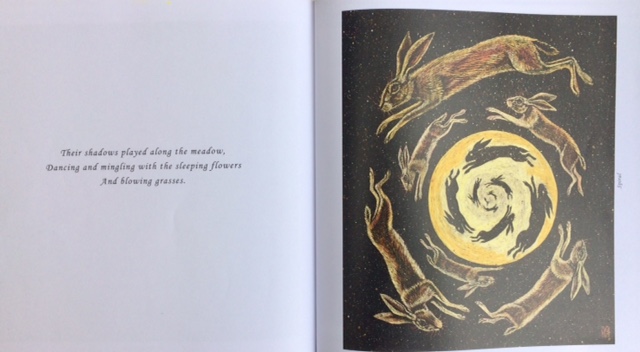 The last poem in the book is really a short story and it was the first time that I wrote something within a painting, 'The Crow and the Moon'.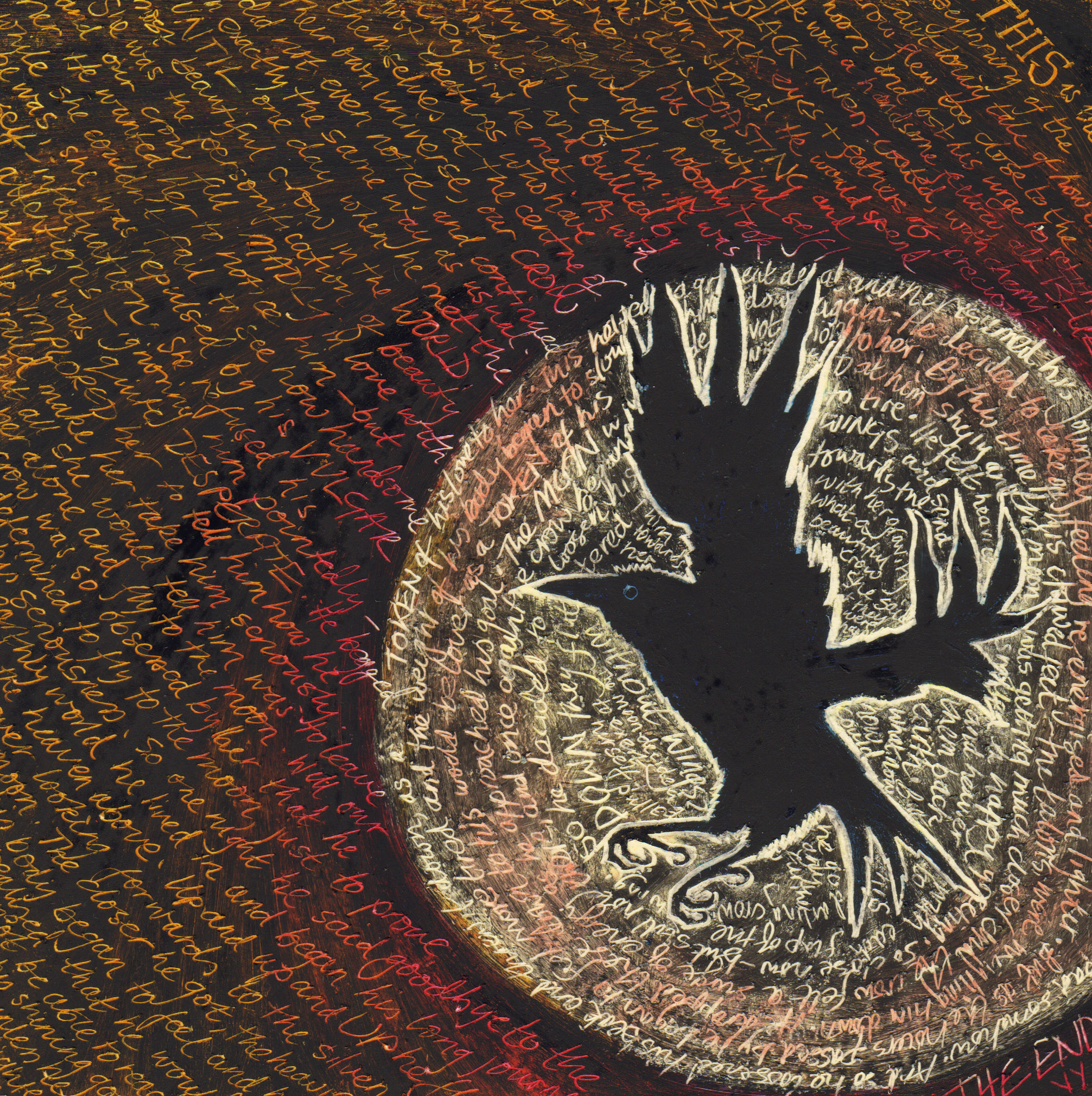 I used the automatic writing technique and I had no idea what I was going to write about or how it would end! I just started in the top right corner and kept going until I reached the middle of the moon - and luckily I managed to get a short story completed. At the time I was quite inspired by cautionary tales and also had recently been reading about Icarus for a black and white illustration (which I sadly no longer have a copy of).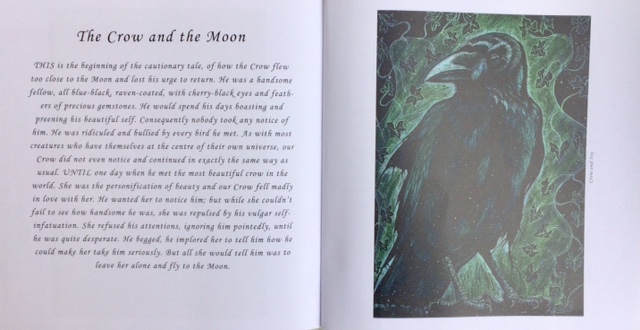 I hope you enjoyed reading about my book! I have a limited amount of copies on sale in my shop, but if they run out and you would like a copy, please email me vikki_y@yahoo.co.uk